Always wanted to move your tech career to Estonia? Or never even thought about it? Either way, you should definitely consider Tallinn, one of Europe's hottest startup hubs, as a potential relocation destination. In this interview, Vita A. shared her experience about living and working in Tallinn as a software developer.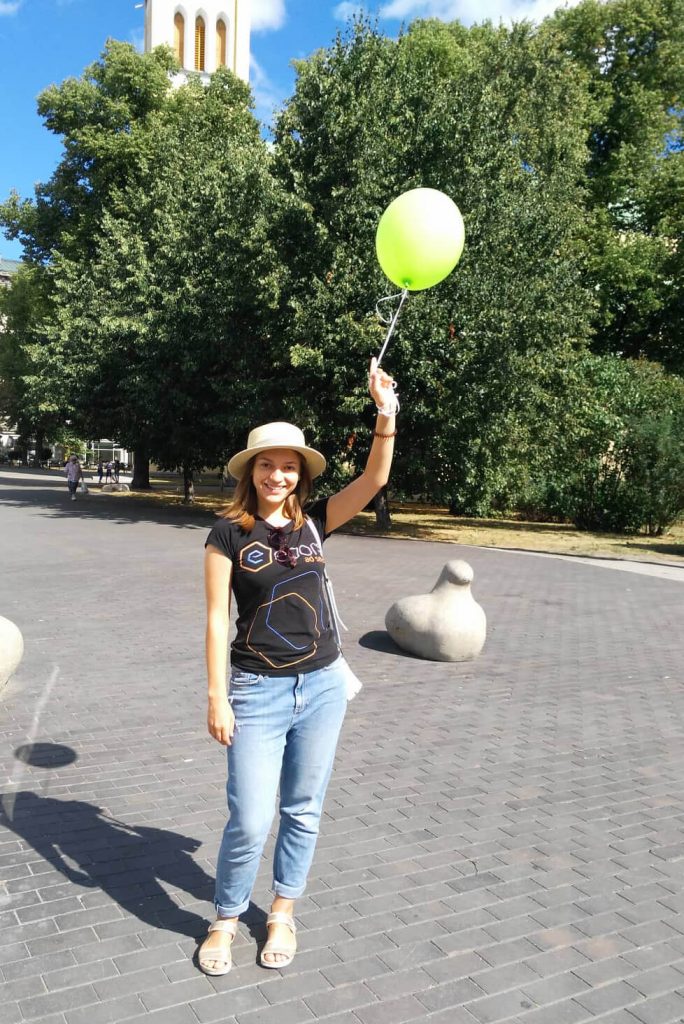 Short bio
Current position: Full Stack Developer @ Perforce Software
Time in the industry: 3 years
Favorite tech stack: Java, ReactJS
Passions outside of work: Yoga and swimming
What made you decide to relocate to Estonia? How long have you been here?
I've been living in Estonia for three years. At first, I came to Tallinn as an Erasmus student, then I came back to study for a Master's degree. I fell in love with Tallinn very quickly and decided to stay here.
This small city has so much to offer in terms of career opportunities, especially if you're an IT specialist.
Note: Estonia ranks third in Europe in terms of the number of startups per capita. It also ranks high for English proficiency, that is, without doubt, a distinct asset for international talent.
How did you search for a tech job in Estonia? Any tips for those seeking similar work?
CV Keskus and CV-Online are the two largest job portals in Estonia. Companies also hire through universities and employee referral programs. Personally, I was referred by my friend for my current job. It is a common practice here.
What was the visa process like?
I had a study permit at first, and it had its benefits. For example, I could still work full-time and stay and work for half a year more in Estonia, after the permit expired. I decided not to extend my study permit and apply for a temporary residence permit for work, just because it was valid for five years instead of one. My employer prepared an invitation letter for the Police and Border Guard Board and that was all I needed. Once you meet the salary criteria (your salary has to be not less than the average salary in Estonia, with some exceptions) and fit into the yearly quota, it is easy to get a work permit.
Note: You can learn more about the process of receiving a work permit in Estonia from this expat story.
What are three things that impressed you the most about Tallinn/Estonia?
To me, it feels that IT is the number one priority in this country. Everything possible is made digital. There is minimum bureaucracy here because you can do pretty much everything online. I also like the Baltic Sea and Tallinn's beautiful old town :).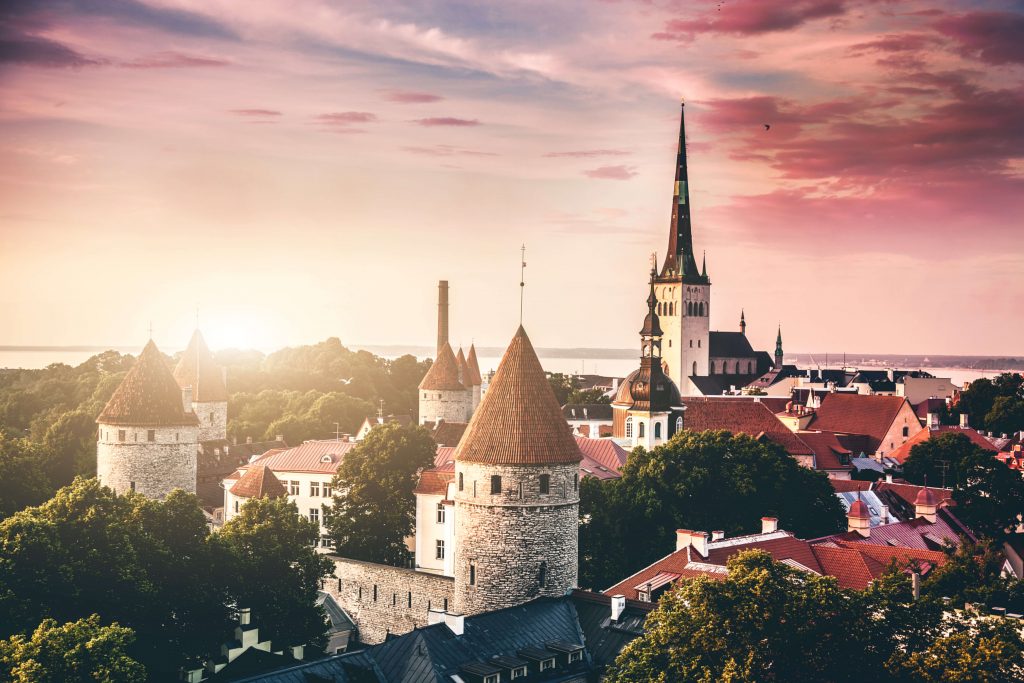 What has been the most helpful thing in adapting to your new home abroad?
Estonian classes helped me to read labels in supermarkets and understand basic conversations. Also, going out and meeting with friends helps me not to feel homesick.
What have been some of the most challenging moments so far?
I am still getting used to the Nordic weather. Sometimes, it feels that winter will never end. Because of the lack of sunshine during the winter months, everyone has to take vitamin D supplements. But, Estonian summer days are long and very pleasant.
According to Numbeo, the average cost of rent for a one-bedroom apartment in the center of Tallinn is €530 + €175 for utilities (electricity, water, etc.). Is that true?
Yes, 500 euros is an average price for a good one-bedroom apartment in the downtown of Tallinn. The cost of utilities usually depends on the building you live in, but it is approximately 50 euros in summer and 100 euros during the winter period.
In general, is it hard to find an apartment for rent in Tallinn? Could you name a few websites to search on?
Apartments for rent are published on kv.ee and city24.ee. There are also several Facebook rental groups. In my opinion, it is neither easy nor hard to find an apartment in Tallinn. If you have any budget limitations or a cat, or maybe in case of searching for a place with no broker fee, then it might take some time to find a suitable apartment. Otherwise, there are various offers on the market.
Share a few words about public transport in Estonia. Is it essential to have a car?
Public transport in Tallinn is accessible and free for citizens, so I don't feel the necessity to have a car. Generally, everything is so close here, that you might just walk :). At the same time, Estonia is rich in natural attractions, and the best way to get to some National Park or a lake is by car. I'd like to be able to drive outside of Tallinn but it is definitely not essential to use a car every day.
In your opinion, what makes Estonia an attractive place for software developers?
Estonia for software engineers, is like Milan for fashion designers. It offers lots of career opportunities for tech professionals, there are many IT conferences, hackathons, and meetups happening, in other words, a lot of fun.
What is the average software developer salary in Estonia?
Depending on the experience and location, a software developer in Estonia has approximately 2-4k euro monthly. To compare, the average salary in Estonia is around 1,300 euros gross per month.
How has relocation affected you (your life, your career)? Is it worth moving to Estonia?
The quality of my life has improved significantly here, as well as my career. I have zero regrets about my decision to move to Estonia. It is a well developed, modern, and safe European country.
If you could pick one piece of advice to anyone relocating here, what would it be?
Be prepared for long dark winters. The weather here is a painful topic :D.

Curious to see who is currently hiring in Tallinn and what software engineering positions are available? Follow this link.