Consider relocating to Estonia? In this interview, Anna, a passionate tech recruiter and our good friend, shares her experience about living and working in Tallinn, "Estonia's forward-thinking capital city and innovation hotspot". Hopefully, her story will be a great source of inspiration to you.
What made you decide to relocate to Estonia? How long have you been here? 

Estonia is known for being extremely inviting to incoming expats and, importantly, it has a strong IT community. Living costs in Estonia are considered to be lower than in most other European countries, the visa process is not that complicated…
There are also many other exciting things (e.g., ease of travel within Europe, lots of talented people around that raise the bar high) that inspired me to choose Estonia and Tallinn in particular for my first experience of living abroad. I moved here in summer 2017.
What company do you work for? What is your position? 
I'm a recruiter ;) I help Taxify's Engineering team grow in Tallinn and our Operations function in tens of countries in Europe, Africa, and South America.
Outside of work, what are your passions? 
My work is my passion ;) Traveling is also something I love to do in my spare time. Since I moved to Estonia, it has become my hobby. Tallinn and nearby cities such as Helsinki and Riga have excellent flight connections with Europe and many other countries around the world. It's super easy and cheap to hop on a plane and spend a long weekend in Oslo or Paris, for instance. 
What was the visa process like? What type of visa did you apply for?  
Estonia is one of the easiest countries to move to. It was one of the reasons I decided to relocate here. 
Firstly, Taxify registered my short-term employment with the Estonian Police and Border Guard Board. After that, I applied for a D-visa. The overall process took around 2-3 weeks and involved minimal paperwork.
When I arrived, my company arranged my visit to the Police and Border Guard Board where I applied for my residence permit, an ID card which would give me all the same rights and access to e-government services as any other Estonian citizen. 6 weeks later, my ID card was finally issued. There is also an opportunity to apply for residence permits for you and your family in the embassy. This will speed up the process.
How long did it take for you to actually move after accepting the job offer?
Despite the pretty fast visa process, it took me about 2 months to move, mostly because of my notice period.
Share a few words about the company and your new team
Taxify is a team of smart and fearless people. We're building the future of transport – a platform that connects you with cars, motorcycles, scooter sharing, and anything else you need to move around in your city.
When I joined Taxify, in June 2017, the size of the company was around 180 employees globally; now, this number is more than 650! It's exciting and challenging at the same time to be part of such a company, and I love it! 
Taxify has offices in more than 25 countries and employs people from 59 different nationalities – pretty diverse :) As for our Tallinn office, there are 200 people from over 27 counties, and we're still actively hiring talent from abroad, mainly for our Engineering team. Relocating from Mexico to Tallinn? No problem, we got it covered. Our company offers generous relocation packages for software engineers and their families.
What are the best things about living and working in Estonia?
Estonia is a perfect place for those who'd like to gain experience working at a startup. There are plenty of amazing startups at different stages here. If you're thinking of building your own product in the future, local companies will give you such a great learning opportunity.
Tallinn is a city for everyone. Whether you're a family person looking for a safe and welcoming place to raise your children (free schooling and medicine) or you're a free spirit in search of new impressions (creative hubs, outdoor activities), you will definitely find something to do here!
What has been the most helpful thing in adapting to your new home abroad? 
A lot of help for expats comes from the government (workinestonia.com) and companies themselves. In my case, the company and the team were the most helpful. Whatever situation or questions I encounter, I know that I'll always get assistance from my fellow teammates who have already become my good friends.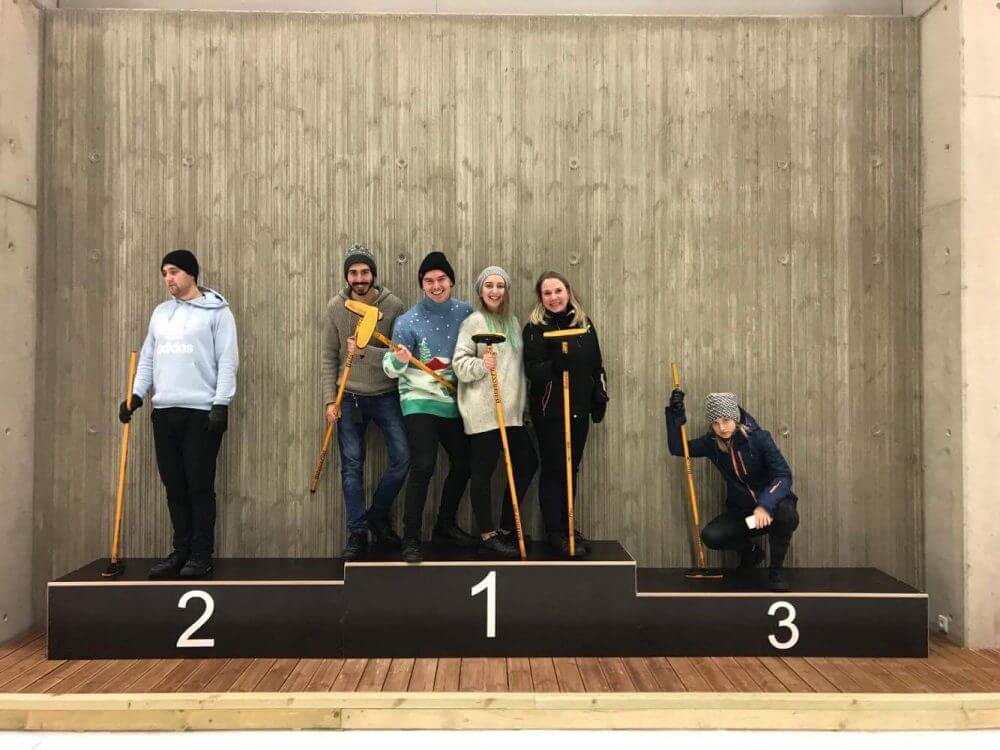 Is English enough to comfortably live in Estonia and Tallinn in particular?
Absolutely! During my stay, there were only a couple of cases when English wasn't enough. All young Estonians speak English well.
According to Numbeo, the average cost of rent for a one-bedroom apartment in the centre of Tallinn is €500. Is that true?
Yes, the numbers available on Numbeo are pretty precise. However, Tallinn is not a big city, so the areas that can be called "city centre" are quite numerous. You can find a one-bedroom apartment in 20-30 minutes walk from the Old Town for €350-450. The cost of utilities depends heavily on the type of your house, kind of heating (central, electric, or a fireplace), and tenant community. For a one-bedroom flat, I'd say the overall costs could vary from €60 in summer to €150 in winter.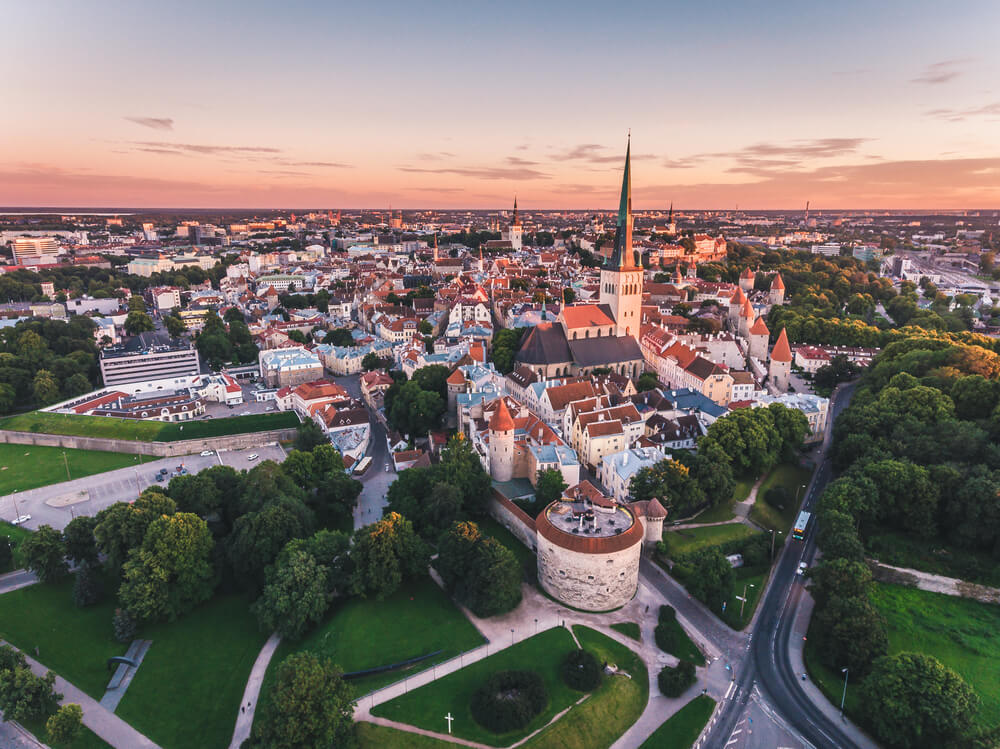 In general, is it hard to find an apartment for rent in Tallinn? Could you name a few websites to search on? 
In my experience, it's not difficult to find a nice flat in Tallinn. It might take you around 2 weeks. The best websites to search on are City24.ee and KV.ee. Both are easy to navigate and have an English version.
If you had to define public transport in Tallinn in 2 or 3 words, what would they be? 
There's only one word to describe it: FREE! As soon as you get residency and register your place of residence, you can connect your public transport card to your ID card and use free public transport that includes buses, trams, and regional trains.
In your opinion, what makes Estonia an attractive place for software developers? 
The IT industry is one of the leading industries driving the Estonian economy. The government supports the development of tech companies and startups. Those, in return, create a really cool community of like-minded people (conferences, meetups, university collaborations, etc.) and attract massive investments. 
Estonia produces more startups per capita than any other country in Europe. This means that software developers over here will always have an interesting and challenging product (project) to work on – Skype, TransferWise, Taxify, Pipedrive, and a number of other exciting new startups and emerging companies.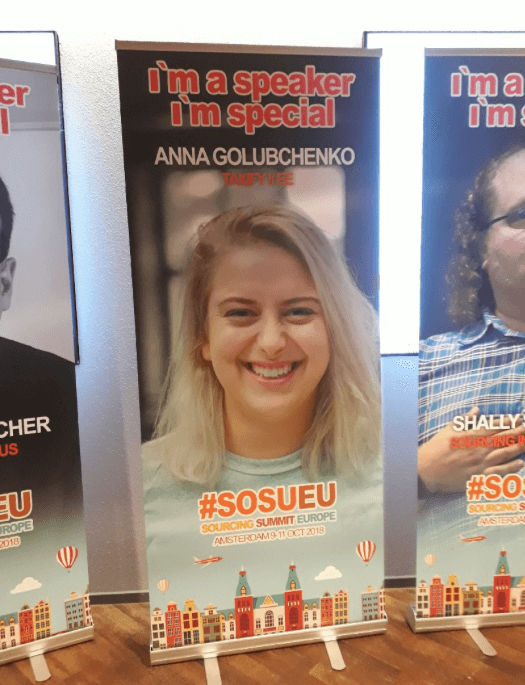 What is the average software developer salary in Estonia? 
I would say it varies from 40k to 70k euro gross per year (2500-4500 euro per month after taxes) depending on the level of seniority, the type of the position, your tech stack, etc.
Such a salary perfectly aligns with the average numbers in most of the Western European countries, but mild taxation (a 20% flat rate) and a lower cost of living make Estonia quite an attractive place to live nonetheless.
How has relocation affected you (your life, your career)? Is it worth moving to Estonia? 
Moving to Estonia and especially joining Taxify has had a huge impact on my career. I've learned a lot and continue to do so. It has allowed me to dive deeper into international recruitment and even became a speaker at the largest international conference – Sourcing Summit Europe (a big thing in the recruitment world).
If you could pick one piece of advice to anyone relocating here, what would it be?
It's not that cold over here, but be prepared for long nights in winter and long days in summer.
Read also: Landing A Tech Job Abroad: 7 Simple Tips