By Indi Debah
Moving to one of Spain's three main cities to live and work can be like opening a gift box of happy surprises: the living is easy, the sun shines all summer long, winters are mild, and friends aren't hard to find.
MADRID
Madrid has been the capital of Spain since the mid-sixteenth century and remains the beating heart of the country's economic, political and cultural life.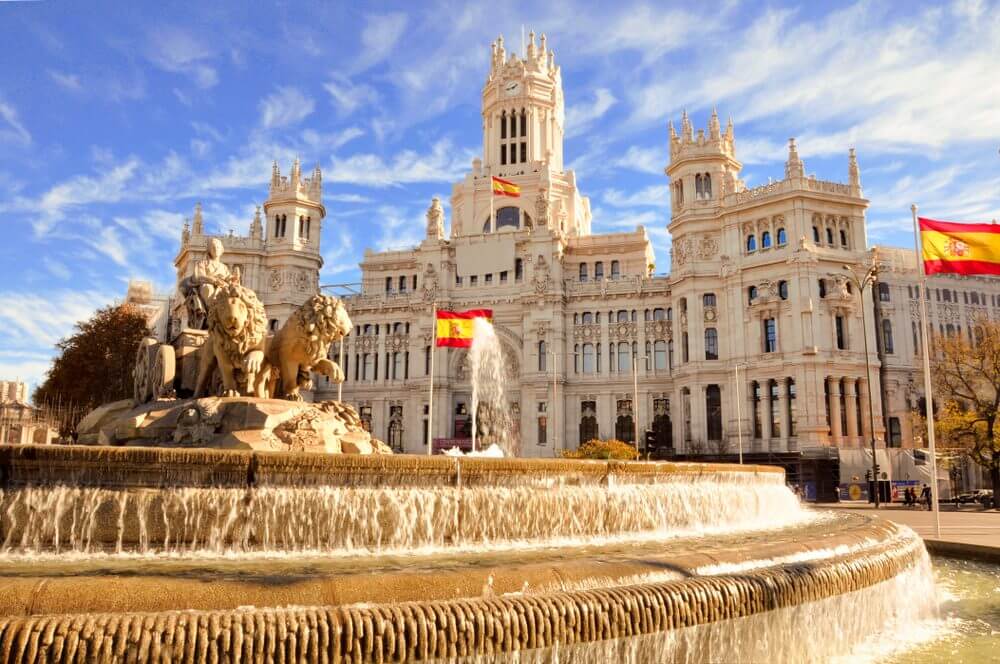 Working – Home to three of Spain's largest companies, including Santander, Telefónica and BBVA, Madrid is a major financial centre, and employs many people in the transportation and tourism sectors. Here, high-quality jobs are more plentiful and remunerated more highly than elsewhere in Spain. However, it's important to manage expectations; even in the capital, salaries are lower than in northern European cities. Spain's institute for statistics (Instituto Nacional de Estadística, or INE) reports a national average salary of €23,106 ($27,000) for 2016, with the largest salary group at €16,500. If you're in the technology industry, you'll be pleased to know that the average pay for a software developer in Madrid is €27,405 per year.
Living – Lower salaries means a lower cost of living. Accommodation in the capital is generally more expensive than in other Spanish cities, but still appreciably cheaper than in many European capitals and 39% cheaper than London. Property prices in the city centre are rising, averaging €2,159 per square metre in 2018, but a well-regarded public transport system makes for an easy commute from the suburbs and outlying towns where accommodation is more spacious and the pace of life a little less hectic. Expats consistently rate health care highly in Spain, especially in Madrid, and the city ranks twelfth in the Economist's safe cities index.
Exploring – Vibrant, classy, edgy, civilised, cosmopolitan, and diverse: Madrid is all things to all people, a broad church that makes generous room for native Madrileňos, Spaniards and expats from all corners of the globe. Rated the third most popular city anywhere for leisure in Internations' 2017 expat survey and justifiably famed for its heritage, galleries, theatres and museums, Madrid is also a city that doesn't really sleep (yes, it's noisy, especially at night). When you want to slow down a little, escape is little more than an hour away at most; some of Spain's finest towns, from Aranjuez to Segovia, and the tranquil mountains and forests of Sierra de Guadarrama national park, are within easy reach.
BARCELONA
Perhaps more than any city in Spain, the name alone speaks volumes (and sings its heart out too). Barcelona is Catalonia's capital and home to a large community of expats, who rank it sixth in the top ten cities to settle in.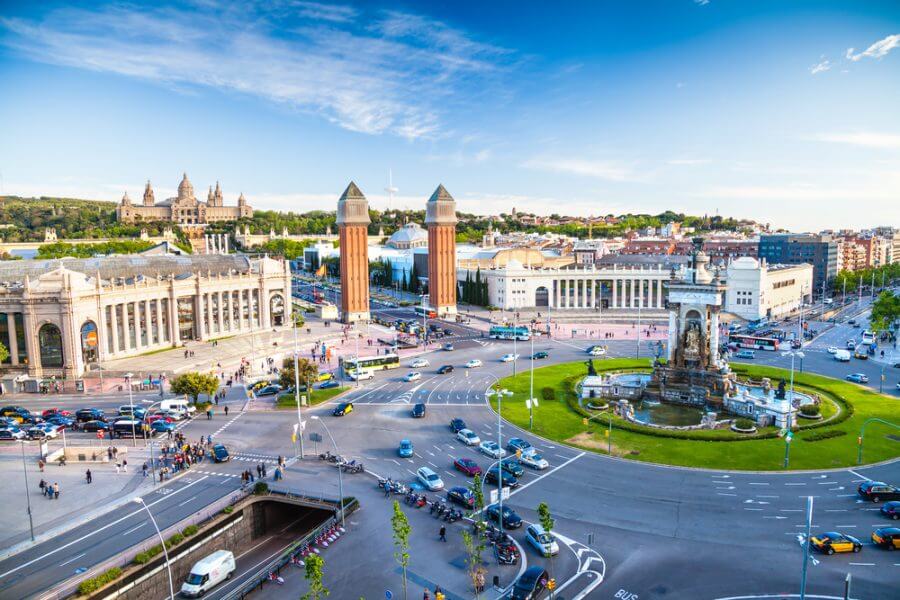 Working – As a wealthy - and wealth-creating - city, many multi-nationals have a presence in Barcelona. This vibrant city also offers a growing appeal for businesses of the future such as IT and biotech. And, of course, the tourism and hospitality sectors generate plenty of work, much of it seasonal and not well paid. Opportunities for professionals are out there, though expats have found that temporary contracts rather than permanent ones tend to be the norm. It's also worth learning Spanish and Catalan; expats with some fluency in both are better placed in the Barcelona job market. For a software developer in Barcelona, you'll enjoy a slightly higher average pay of €29,756 per year.
Living – Finding accommodation in a city of 1.8 million souls shouldn't be a problem, but the inflationary effects of tourism are being felt in the property sector. Prices are rising, though they're still lower than during the boom years; an apartment in Barcelona's centre can cost between €150k and €500k, and expats should expect to see prices between €600 and €1,000 per month for a two-bedroom rental. Many settle outside the city where although prices are still higher than average, housing is more spacious and better suited to families; the city is easily accessed via an affordable, reliable public transport network of buses, trains, metro and trams.
Exploring – Like much of urban Spain, life is lived outdoors in Barcelona; its open squares and terraces are perfect for socialising and slowing down. Catalan cuisine, both rustic and nouveau, is enjoying something of a renaissance, and Barcelona's large international community is reflected in a wide range of restaurants and street food. In a city where dinner for two at a good restaurant costs around €40, it's easy to eat well. Exploring the world outside the city is a voyage of discovery too; take the roads less travelled to Catalonia's countryside (a hiker's paradise), picture-postcard coastal towns and beaches, and the ravishingly lovely Catalan Pyrenees.
VALENCIA
Home to almost a million people and a large community of expats, the third-largest city in Spain has a more relaxed, less hectic vibe than its bigger siblings.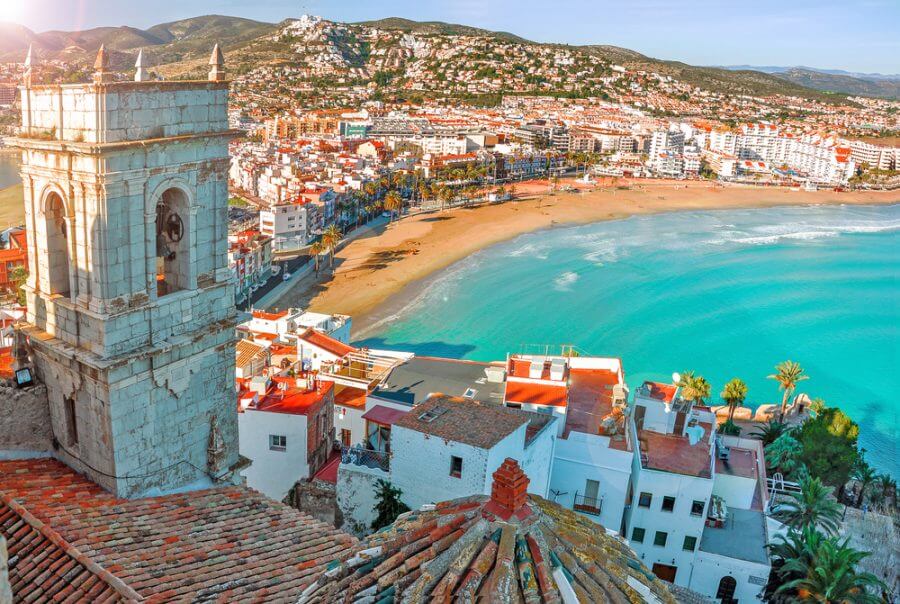 Working – A relatively robust economy, much of it based on thriving tourism and services sectors, helped Valencia ride out the 2008 crisis in reasonable shape. Major employers include the busy port, which sends a fifth of Spain's exports on its way, and strong representation in the automotive, construction and manufacturing industries. Given the diversity of the economy, it's no surprise that the city attracts expats, who make up 8.6% of Valencia's population; as in other cities, networking and fluency in Spanish go a long way to improving employment prospects. In Valencia, a software developer earns an average salary of €20,000 per year.
Living – With several hospitals and international schools, expats in the city are well served in health care and education, and the cost of living in general is appreciably cheaper than in Madrid and Barcelona. Average prices for a city-centre property in July 2018 were around €278,000, falling to around €100,000k in the surrounding countryside, while rentals range from €550 to €900 for a city-centre apartment, depending on the neighbourhood. While most utility costs compare favourably with other European countries, bear in mind that gas and electricity bills in Spain are among the highest in the EU.
Exploring - Valencia is small enough to be easily navigable on foot and by public transport; an increasing number of cycle lanes makes touring the historic city or heading to the beach a positive pleasure, with the added advantages of a kind climate and little congestion. Nightlife is lively, and the cuisine is quintessentially Spanish – this is the city that gave Spain its national dish, paella, after all.
Want to move your career to Spain? Check out the latest tech jobs we have available.