Poland was previously known for its significant emigration, with many seeking employment in countries such as the United Kingdom, Italy, and the United States.
However, in recent years, Warsaw has transformed into a thriving economic center, attracting multinational corporations such as Microsoft, Google, and Nvidia. The well-educated workforce, as well as the lower cost of living and labor expenses, contribute to this attraction.
We recently spoke with Ruslan Halilov, co-founder of Bluedot, an AI-powered Chrome extension for Google Meet. He found and relocated their CTO to Poland with the assistance of Relocate.me, and he's here to share his experience.
What prompted you to locate your tech hub in Warsaw? 
I used to live in Warsaw and it's an excellent city for engineering talent. You have a high standard of living, extremely safe surroundings, and a wide range of activities. Warsaw is already a top destination for multinational companies, and its popularity will only grow in the coming years. 
Who exactly were you looking for? 
As a remote-first company with co-founders based in London and Berlin, we faced a unique challenge when finding the right CTO with a strong engineering background and leadership experience. It was crucial for us to hire a CTO as soon as possible because we had recently raised funding and our investors wanted to see a strong technical team in place. Being a remote-first company allowed Bluedot to tap into a global talent pool. 
How helpful was Relocate.me?
We've heard about Relocate.me from many other founders who found and relocated engineering through them.
The job posting feature on Relocate.me proved to be an invaluable resource in Bluedot's search for a CTO. They ensured that our job opening was seen by a large number of candidates by promoting it on their website, relevant job boards, and social media platforms. Furthermore, their expertise in crafting compelling job postings helped us effectively communicate our company culture, mission, and values, attracting highly qualified candidates from different parts of the world.
How did you find your CTO?
Among the pool of applicants, one candidate stood out: a talented CTO from Kyiv who expressed a strong interest in relocating to Poland. With his technical expertise and leadership experience, he was the perfect fit for Bluedot. Following interviews, it became clear that he possessed the distinct skill set needed to succeed in the role. He previously worked at Wix.com, where he scaled an engineering team.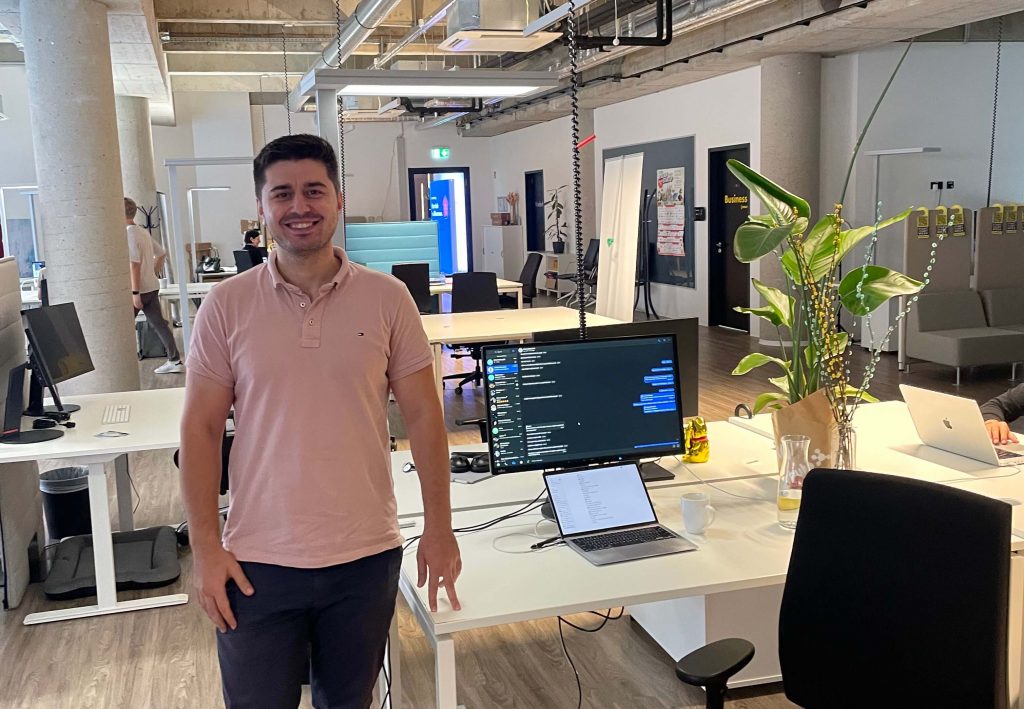 Recruiting a CTO was only half the battle; ensuring a smooth relocation process was also critical. Fortunately, Relocate.me provided comprehensive support every step of the way. They offered guidance on visa applications, housing recommendations, and assistance with essential services such as banking, allowing for a seamless transition for our Ukrainian hire.
What would you recommend to other founders looking to hire a CTO?
Make recruitment your number one priority. It should be treated as seriously as sales or fundraising. You will also require strong partners, such as Relocate.me, who will assist and guide you along the way.