Dimitri Ivaschuk is a passionate Frontend Developer with a Marketing degree and background. Being originally from Ukraine, he moved to Vienna to study and consequently found a Development job there. In this story, he shares his amazing experience and gives some pieces of advice to those who are only thinking about finding a Web Developer job abroad. Follow Dimitri on Twitter.
***
If you want to find a decent tech job abroad, but need some inspiration, this article is for you. As my Twitter post about the IT job relocation gathered fantastic feedback, I decided to share my story in details, giving you a new perspective and destroying a couple of stereotypes about programming. My experience shows, that an ordinary Ukrainian Marketing student can get an offer from a rad company which works with progressive technologies and develops a great product. Without any doubts, you can reach the same heights, too!
My background
I spent almost one-third of my life studying marketing and business. Although I became neither marketer nor businessman, I don't regret anything. Even if I had a chance, I wouldn't change anything about my education.
I started coding at the end of the first year of my bachelor study. Back then, it was just my hobby. I watched tutorials on different online platforms and tried to code along to them. That was all.
After a couple of years, I realized, that I really loved solving complicated problems, creating things from scratch, and making them work properly. Software engineering became my true passion. I stopped thinking about pursuing a future career in marketing and focused on development instead. As I imagined myself only as a developer, I was spending all of my free time exploring the fundamentals of programming, trending technologies and best practices of writing code.
Despite that, I didn't want to abandon my studies. I understood that being a software developer with a Marketing + Business background could add me some professional value. That's why I decided to relocate to Austria and continue my education there. I chose Vienna as my destination because it's one of the most comfortable cities to live in the world.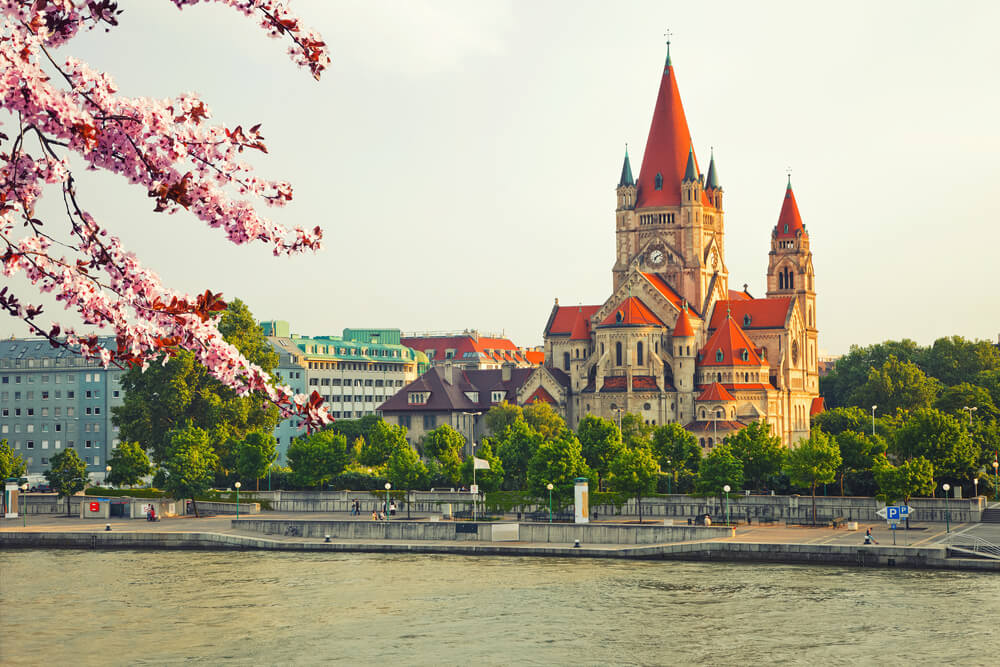 Main takeaways
Before I continue my story, I want to tell you one important thing.
Whatever your background is, you CAN learn to code if that's what drives you and brings joy to your life.
I know so many people who worked in or studied finance, marketing, history, etc., but changed their careers to become programmers and were extremely successful. So, let's see what approaches you can use to achieve that desired result faster and get your software developer job abroad (or even in your country).
Stop learning — start building
Watching a video or reading a tutorial on Medium seems like a very good investment, but practice makes perfect. To succeed in coding and find your dream IT job, think of creating a simple product you would really love to use. It may be uncomplicated and include only the basic functionality, but it should still be a practical task. For example, I've written my first small app in a couple of files and it was just plain HTML, CSS, JS — no frameworks, no libraries. Don't be afraid of difficulties: if you face some challenges, you will easily find an answer to almost any question on StackOverflow or similar resources.
Begin slowly, but keep your grandiose plans in mind
At the very beginning, I was spending too much time learning fundamentals and basics. For sure, they are extremely important to know. However, if you are not interested in more advanced topics and don't read about them from time to time, you won't be able to kickstart your learning abilities. So, overcome a fear that you won't understand anything, and start to increase the complexity of the things you learn. You will be very surprised with your own speed of picking new technologies and getting ready to use them after you force yourself out of the comfort zone.
Be open-minded but critical
Every web developer thinks that their framework or technology is the best. But for newbies, it's easy to get caught into the trap of just jumping from one technology to another and not really learning anything in depth. So, when researching the field, try to make your own opinion of things. Always look for the advice of professionals, but decide for yourself what makes you happy to work with.
As a newbie, you don't need to learn React, Vue, and Angular at a time. However, be always open to mastering new technologies and tools. In my opinion, it is one of the most important prerequisites of getting a well-paid and interesting job.
Don't be afraid to connect
I must say that soft skills are quite underrated for developers though they can help you to improve in many aspects. You may think that famous developers are some sort of celebrities, who spend all their time crafting cool things and don't answer to messages on Twitter. In reality, that's not even close to the truth.
If you have someone who interests you as a software developer and a personality, try to connect with them. That's not scary — in the worst case, they would just say that it's not their top priority now but you could try again later. By the way, if you are interested in getting some advice from me regarding any topic, I'll be really happy to help.
Getting a tech job abroad
Now we've got to the most interesting part of my article — job relocation. To be completely honest with you, at first, I was quite skeptical about my perspectives. Having read lots of articles and forums, I got an idea that it's almost impossible for a foreigner to get an IT job in Austria. Along with being an amazing country in many senses, Austria is quite bureaucratic.
In reality, things turned out to be not so complicated. All I needed to do was to define my career goals and start applying. So, instead of reading dozens of scary tales about relocation, define the roles that you want to apply for. Having done that, you will know the needed technological stack, identify your weak spots, and improve your CV.
Don't postpone the application process too much
If you're a beginning developer, you may think you're not ready to apply after some time of learning and coding just within the scope of pet-projects. If you're an experienced dev, you may think that your skills are not enough for job relocation. Both statements are not always true. In the case with junior positions, passion for coding means more than real job experience. As for the middle or senior jobs, the way you showcase your skills decides almost everything. Moreover, whatever level you have, preparing for an interview is a great part of your success. So, focus on your goals and presentation, not fears and doubts.
Don't take job requirements too seriously
My current German level is Upper Intermediate but I'm still ashamed of the fact that I can't properly have long meaningful conversations. Most of the jobs in Austria required proficiency in German so I missed out a lot of opportunities just because of not applying to those. Moreover, 99% of the jobs were listed as full-time positions. As a student, I was able to work for only 20! hours per week so that excluded the rest of them.
I decided to take it seriously and write a cover letter for every position I've been applying for to tell about specifying my situation — no German proficiency, no work permit, no ability to work full-time. 
I was startled by the response I've got. Out of almost 20 applications, I got an invitation for an onsite interview for 15 and responses are still coming!
My current employer was quite optimistic about my perspectives in the company and offered me a part-time position with the plan to transfer it to full time as soon as I finish my studies. Afterward, he provided me with visa sponsorship, helping me a lot with everything linked to work permits and other legal stuff.
So, don't think that all the job requirements are final. In most cases, they are flexible and you can get a job even without some required things in your CV.
One important fact: employers are looking for talented people, so demonstrate your skills first, not the fact that you need visa sponsorship. This should be mentioned, but not in the top section of your resume or cover letter. It can be placed elsewhere.
***
This post was originally published here. If you want to follow Dimitri's example, search for IT jobs in Austria here.