This post was originally published on relocateme.eu.
Short Bio
Andrei Ianovskii moved to London in February 2017. Initially joined Lebara as a Mobile Application Designer, Andrei is now its Senior Product Designer. He is also a talented photographer. Hope his story will be a great source of inspiration to you all.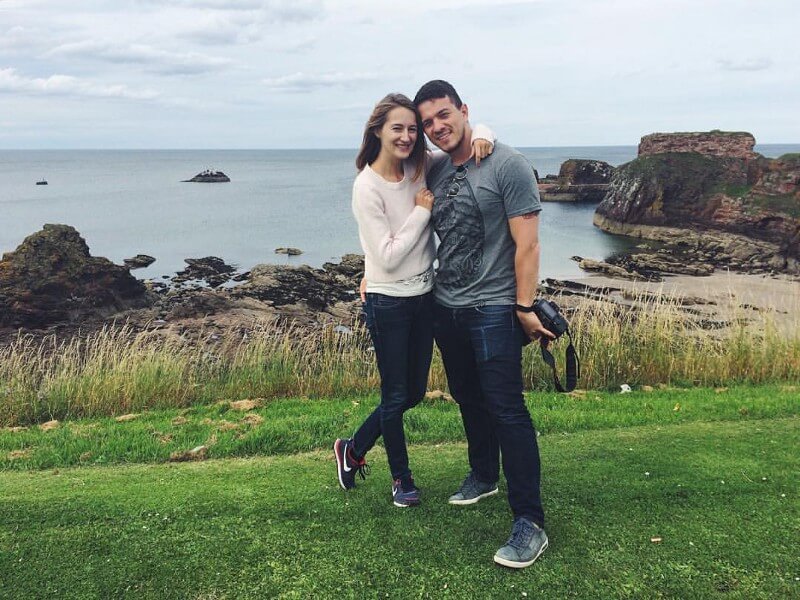 What has encouraged you to consider relocation?
It all started with a remarkable honeymoon in the USA where my wife and I spent about a month. In particular, we were thrilled with the time spent in New York and sunny Miami Beach. The sharp contrast that caught our hearts inspired me to actively search: I've updated my CV, completed a portfolio and began actively seeking my dream job.
What kind of advice would you give to those of software developers and designers, who are looking for job opportunities abroad at the moment?
It's worth noting that the job search for software developers is a lot easier than for other professions because of the rapidly increasing demand in the market. Day by day I was tirelessly looking through LinkedIn, Dribbble, craiglist, AngelList, Stack Overflow, Behance and other websites of interesting agencies to find that special company, hiring international talent. In the end, I have sent approximately 450 CVs to various European and American tech companies in less than a year, writing down their names not to be messed up. It was a truly long journey… I should say that over half of my applications didn't get any feedback. About 20 companies invited me for a Skype interview, I did 5 test tasks, got rejected twice, 2 of them went missing, and one of the companies offered to contact them one year later.
Going through all that, what advice can you give?
First of all, believe in yourself and don't give up trying! If you see a job description in German, send your CV anyway. Vacancy in Poland available in English? Apply for it too. Netherlands? Why not? If there is no response from a company, send your CV again and again!
What was your recipe for success?
There is no specific recipe, I would rather describe it as a happy coincidence. I remember when I felt like giving up. At that moment I was waiting for a reply from one interesting company in Berlin. I will never forget that casual Thursday morning when I was scrolling down news on Facebook and suddenly noticed a job opening in London for a Mobile App Designer with just 2 years of experience. I found that interesting and have applied.
What was the selection process like?
The selection process consisted of three stages. The final one with the CEO I found very interesting as we were talking about life rather than work. But at the end of the talk, he made me an offer so casually that I couldn't believe it until I was sent a draft of my contract. Something that I had been aspiring towards for more than a year was achieved in a week.
If you could travel back a year in time, would you change anything?
We have the culture of mistrust towards the recruiting agencies, and there is no clarity that there are no costs connected with their collaboration with the software developers. I also didn't know that the majority of companies in London do work through the middleman (except for Facebook, Google, etc. who have their own recruiting departments). If I would have known that, I would appeal/go to the recruiting agency in the first place.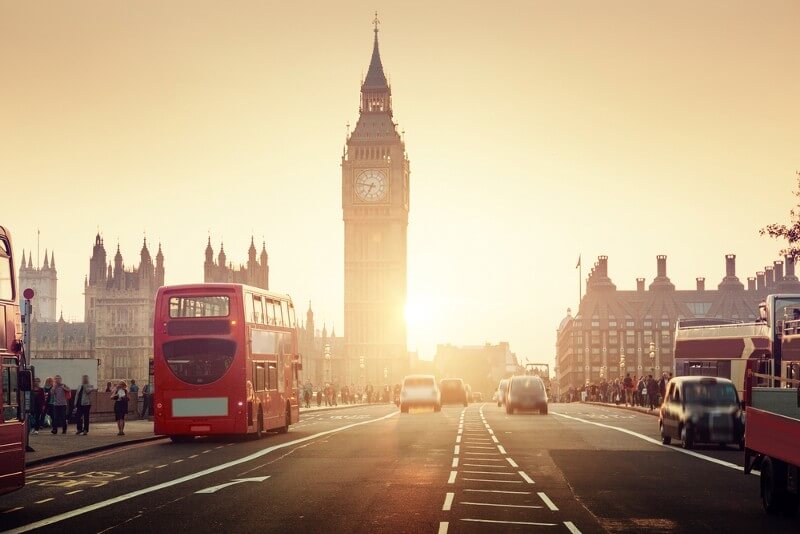 Westminster Bridge. London, UK (Photo: ESB Profession/Shutterstock)
How long did it take for you to actually move after accepting the job offer?
The relocation process took me about four months. I went to Moscow to pass IELTS and to do the X-ray photography, application fee at the same time, expecting an invitation, sponsorship form and it has taken three months. In addition, we asked for an additional month for relocation. But it's realistic to complete all of that in three months.
How would you compare your expectation vs. the reality of life in London?
I have been to London two times before the relocation, so I knew exactly what to expect. London is a stunning city with lots of opportunities available, an amazing cultural scene, a great variety of exhibitions, theaters, beautiful architecture. There are so many museums here that you may go to one every weekend of the year but still won't visit every single one. I adore Georgian and Victorian style in architecture, neo gothics in London. On the other hand, the city has a diverse community and a stable economy, it is very green and clean. I really loved the moderate climate, which gets up to 25°C in the summer.
How do you find life (housing, cost of living) in London?
Accommodation prices here are changing rapidly due to the London housing bubble. In terms of standards of living, can't say that we are showing off here. I am really glad that I have some budgeting experience and relocation — it's a responsible step, you have to get ready and think everything through, start saving beforehand.
How did your adaptation go? What were your first impressions of the team and the company?
My first one was just one big amazing day and week. I was welcomed happily by the great team — we have people from Ukraine and Russia, Argentina and India, Poland and the Netherlands. I still can remember that delightful and inspirational atmosphere, when we were invited to the house party at our colleagues' house, the way we were grilling Franburgers and enjoying ourselves. Unexpectedly, we were all lucky to witness our colleagues fantastic flamenco dance skills. It was tremendous.
Work at Lebara has opened so many opportunities for everything. It's like entering a good, prestigious university and then trying to get a job or entering a usual vocational school and then trying to get a job. Both here and there is education, but the usual education in a good place gives you a promise for something better in the future. Same principles apply here.
What kind of effect does London have on you career-wise? Does it inspire you?
London's vivid IT and design scene has allowed me to expand my horizons endlessly. Conference on Virtual reality, meeting with the designer of gov.uk and BBC has been great highlights for me. Networking opportunities are truly great. I had a chance to meet some amazing industry influencers. For instance, I have been to one Instagram meet up and have casually chatted with one designer, when later, he turned out to be the designer from Skype. Also, when I've been to the Facebook event, one of the lecturers, who had been talking about Origami, turned out to be the one I was watching two years ago.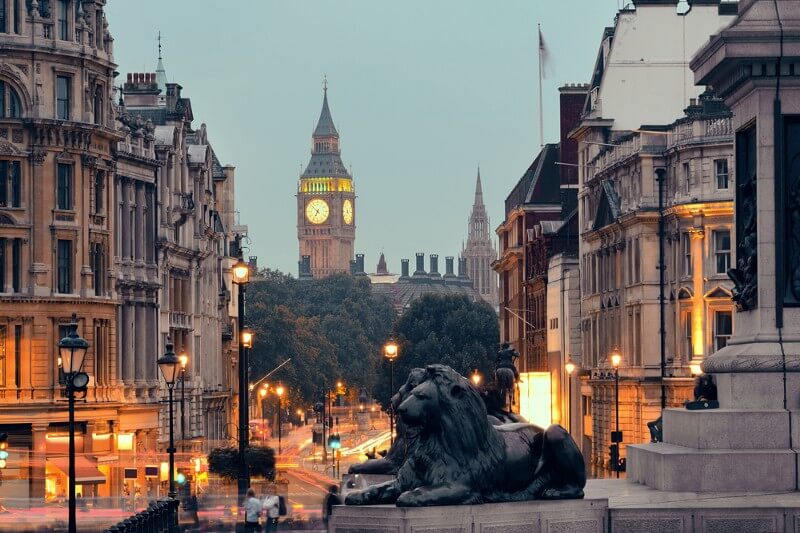 Street view of Trafalgar Square. London, UK (Photo: Songquan Den/Shutterstock)
It sounds like London had a significant influence on you as a designer. What would be your advice for Mobile App Designers all around the world? What skills are worth developing to stay on top of the trends?
I would advise designers to become familiar with programming and learn to present the projects to stakeholders well. I have some knowledge of HTML, CSS and I am learning FramerJS at the moment.
I fully agree with Koen Bok, who said that every week hundreds of new and even better instruments are coming out and a good designer is defined by his curious mind, endless wish for development and growth.