Over the past few years, Japan has risen to the top of the leaderboard when it comes to electronics. The country has been leading the world into a new era with inventions and gadgets being created that resemble something out of a movie. So it is no wonder that there are many opportunities within the IT and software engineering sector all over the country's capital, Tokyo.
Last week we spoke to Rupesh Agrawal, who found a Software Engineer job in Japan with the help of Relocate.me. He told us firsthand what it is like to live and work in Tokyo. Here's a recap of our conversation:
Rupesh's background
Home country: India
Time in the industry: 10+ years
Current tech stack: Golang, GCP, Kubernetes, and Microservices
Passions outside of work: Cooking
What made you choose Tokyo as a work abroad destination? Was it by accident or were you actively seeking a Software Engineer job in Japan?
I was looking for options outside India, primarily to gain international exposure to the IT industry. I had a friend working in Japan for some time who had great experiences to share – and that's what pushed me to search for software engineering jobs in Tokyo. 
You are now working at Mercari as a Backend Engineer. How many interview stages did you have to go through to get this job? How much time passed between the first interview and the job offer?
I had the first interview in early December 2019 and got the offer for the position in February 2020. There were four rounds of interviews: 
A live screen-sharing coding round.

An interview with an engineer from Mercari, which was primarily to test how I make tech decisions, handle teams, my exposure to microservices, etc. 

An interview with a hiring manager, which was a mix of technical and behavioral discussions. 

The final interview was with the VP, which mostly covered behavioral questions, but also included questions on my readiness to accept a new tech stack.
*The interview process may differ depending on the position and other factors.
NOTE:
Mercari is a powerful community marketplace app that allows anyone to buy and sell using their smartphones. The company is always on the hunt for tech professionals that are interested in their mission and values, and they want to work with engineers who are bold, use the latest technology, make autonomous decisions, and who can take on challenges at a rapid pace. If you become part of the diverse Mercari team in Tokyo, you'll have a hand in developing the industry-leading app that brings millions of people together!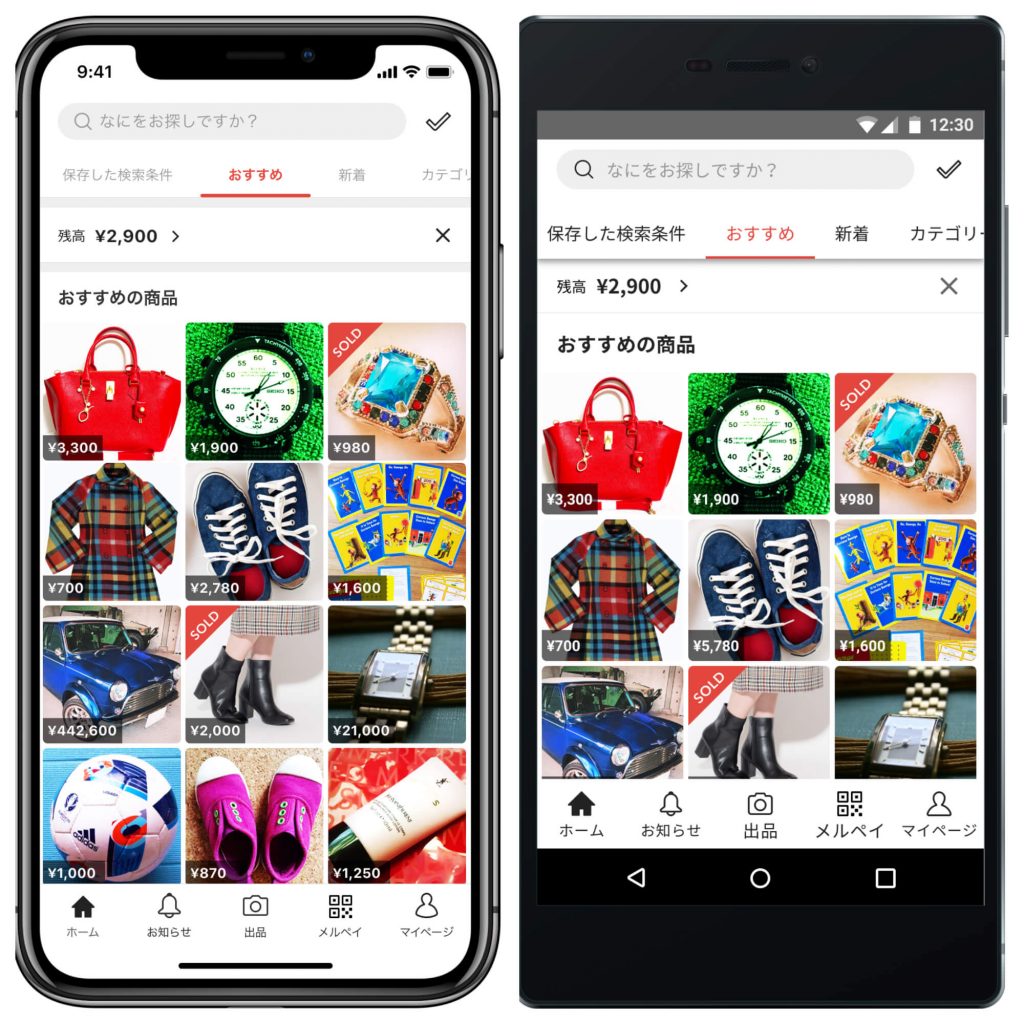 Here are just some of their open positions:
Do you have any tips for those interested in landing a Software Engineer job at Mercari? What was your recipe for success?
To land a developer job at Mercari, you should be comfortable while coding on a shared platform, so brush up on this (as programming language probably doesn't matter as much). Be open to new technologies and to share interesting challenges (success or failures). Microservices architecture experience is a big plus for Mercari.
How to get a visa to work in Japan?
When applying for a Japanese work visa, you will first need to obtain a Certificate of Eligibility (COE). To get a COE, your employer (in my case, it was Mercari) must submit an application on your behalf to the Immigration Bureau in the area where you will be working. This can take up to three months to process, so it is important to plan ahead of time.
Once the Certificate of Eligibility has been obtained, your employer must send the original to you so that you can apply for the work visa at the Japanese embassy or consulate in your country. It then takes approximately a week to find out whether your work visa application was successful or not.
Japanese work visas come in a variety of lengths, including:
3 months

5 months

1 year

3 years

5 years
The duration of your employment contract is one of the key factors that determines the duration of the visa you will be issued. You are able to apply for an extension of your work visa before it expires, as long as the requirements are met.
You can find more detailed information about Japanese work visas on the website of Japan's Ministry of Foreign Affairs. Alternatively, check out this easy-to-read guide.
NOTE:
Upon moving to Japan, it is important to apply for a 'Resident Registration' at the government office nearest to the place of residence within 14 days.
What kind of relocation assistance did you get from your employer?
Everything was covered by Mercari, from the visa, flight tickets and initial accommodation to the shipping of my belongings. My move to Japan took place during the COVID-19 pandemic, and Mercari took special care to guide me and my family through all the guidelines related to quarantine etc. 
How long did it take for you to actually move after accepting the job offer during the pandemic?
As soon as I got the Certificate of Eligibility, it just so happened that international travels to Japan were banned and we could not fly to Tokyo. Due to the COVID situation, the plan was delayed but after around 6 months, I have been finally working at the company's office located in the Roppongi district of Tokyo. I appreciated Mercari's agility in the difficult situation.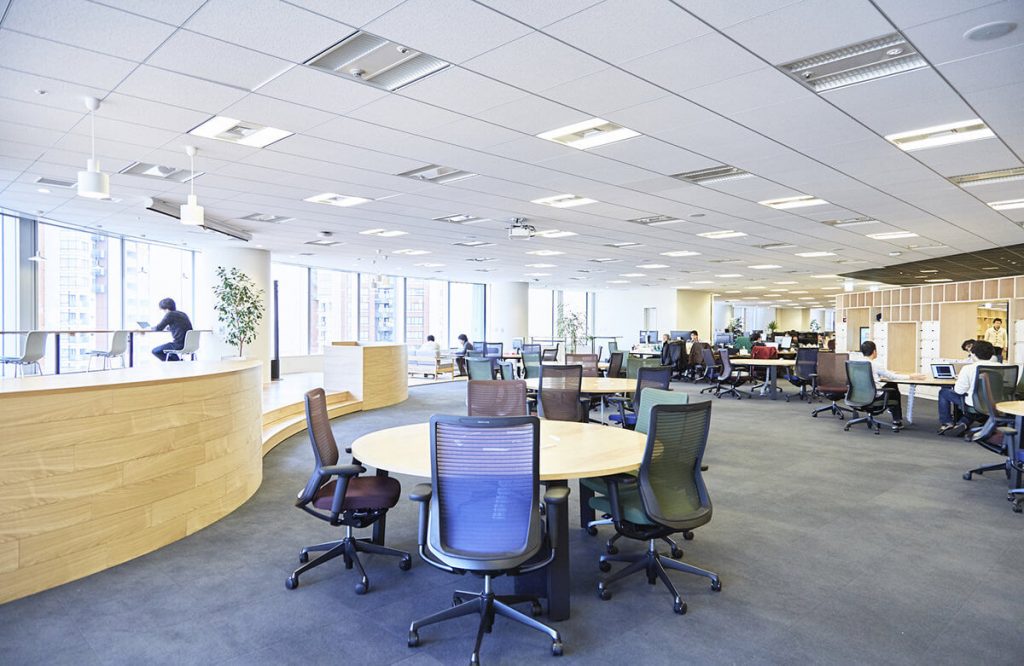 Is it hard to find an apartment for rent in Tokyo? Are most rental properties furnished or unfurnished? Where did you search for apartments?
Mercari provides apartment search assistance. In fact, I received support in all aspects of my transition, from getting a phone SIM card, resident card registration and opening a bank account to finding an apartment to rent.
Generally speaking, there is a good number of choices when it comes to renting apartments. UR properties are a good option that can save on a lot of upfront costs, which are common in other types of apartments in Japan. Most rental properties are unfurnished.
UR Housing and RE/MAX are good websites to search for apartments.
NOTE:
As Rupesh mentioned, one of the main difficulties with renting in Tokyo is the cost. Initial renting costs are often around 5 or 6 times the monthly rent level.
The first cost is the deposit. This will typically be 1-2 months rent, which is standard in most countries.
Once the deposit is secured, then there are agency fees, as almost all properties for rent in Japan are only available through a realtor. Agency fees typically amount to somewhere between half a month's rent, to one full month's rent.
On top of these, there are other costs, such as 'key fees'. These fees were first implemented after bombings during the war, when the emperor at the time placed a cap on rent levels to ensure rental costs would not skyrocket due to the limited housing available. To counteract this, landlords began imposing 'key fees' as a way for tenants to say 'thank you' for being allowed to live there. Despite the rent cap being removed, this fee unfortunately remains.
One of the last big expenses when it comes to renting in Tokyo is liability insurance. Many agencies will try and oversell or overcharge liability insurances, so it is important to be aware of what should be paid beforehand. Typically liability insurance should cost around ¥4,000, or $37.
Once a rental agreement has been secured, the main ongoing costs will typically be the liability insurance, monthly rent and a maintenance fee (which is usually ¥10,000, or $92).
Is there anything else you should know about finding housing in Japan? 
YES! When renting an apartment or buying a house, Japan requires a guarantor or 'hosyo gaisha'. A guarantor, (hoshonin 保証 in Japanese), is a Japanese citizen that acts as the co-signer. Alternatively, you can also use a guarantor company (hoshonin-gaisha 保証人会社), instead of a personal guarantor. Your realtor may be able to recommend one for you to use.
To avoid the need to find a guarantor and reduce moving fees, you can live in a shared house (シェアハウス). Companies like Oakhouse and SAKURA-HOUSE offer accommodation: everything is in English and the apartments are furnished. 
Here's a quick list of websites (in addition to the ones suggested by Rupesh) where you can search for rental apartments in Tokyo: 
How much does it cost to rent an apartment in Tokyo? What is the average cost of household utilities?
Apartment rental costs can vary a lot based on proximity to Tokyo, public transport stations, and other factors. On average, rent for a two-bedroom apartment varies from ¥80,000-¥160,000 (roughly $700-$1,500), depending on the size and location of the apartment. All household utilities for a family of four can be covered with ¥80,000-¥100,000 ($700-$900) a month.
NOTE:
For a one-bedroom apartment (20-40 square metres) in central Tokyo and popular neighborhoods nearby, you can expect to spend ¥100,000 (roughly $900) or more, with monthly utilities amounting to ¥10,000 ($90) per person. Electricity is typically the most expensive utility.
You can read more about the cost of living in Tokyo here.
What percentage of your salary goes on taxes?
I am currently paying close to 10%, as this is my first year in Japan. From the second year onwards this can increase as I need to pay the resident tax as well.
NOTE:
All taxes in Japan, including income tax, are divided into 'national taxes' paid to the country and 'local taxes' paid to prefectures and municipalities.
Resident tax is a tax on income that is paid to the municipality where you live. It consists of prefectural (4%) and municipal (6%) tax and is calculated based on your previous year's income. Hence, this tax won't apply to you during your first year of working in Japan.
How much income tax is paid to the country is calculated in 'bands'. If an annual salary falls within a certain 'band', then that is how much tax is deducted. The bands are as follows;
5% tax paid: under ¥1,950,000

10% tax paid: over ¥1,950,000 – under ¥3,300,000

20% tax paid: over ¥3,300,000 – under ¥6,950,000

23% tax paid: over ¥6,950,000 – under ¥9,000,000

33% tax paid: over ¥9,000,000 – under ¥18,000,000

40% tax paid: over ¥18,000,000 – under ¥40,000,000

45% tax paid: over ¥40,000,000
This is based on income earned by a person between the 1st of January and the 31st of December each year. In other words, you pay tax in 2021 based on your salary in 2020.
What are software engineer salaries like in Japan?
According to TokyoDev's most recent survey of 360+ international software engineers working in Japan, the average annual salary is ¥8,500,000, or $78,000, before taxes. Almost a third of respondents reported making more than ¥10,000,000, which is roughly $92,000 per year. 
The research conducted by Hrog.net revealed that R, Go, TypeScript, Scala, and Kotlin are the top 5 highest-paying programming languages in Japan.
To quickly estimate your after-taxes paycheck in Japan, you can use this calculator.
If you had to define public transport in Tokyo in 3 words, what would they be? 
Efficient, convenient, and punctual.
NOTE:
Owning a car in Japan is complicated. Road laws mean that cars cannot be parked on the road. So when buying a car in Japan, it is mandatory to show the dealership proof of parking, and this parking spot must be within a certain radius of your residency.
Approximate monthly costs of owning a car in Tokyo:
The expenses and limitations of owning a car mean that many people in Japan use public transport for their commute to work. Two of the most popular options are the Metro (subway) and busses.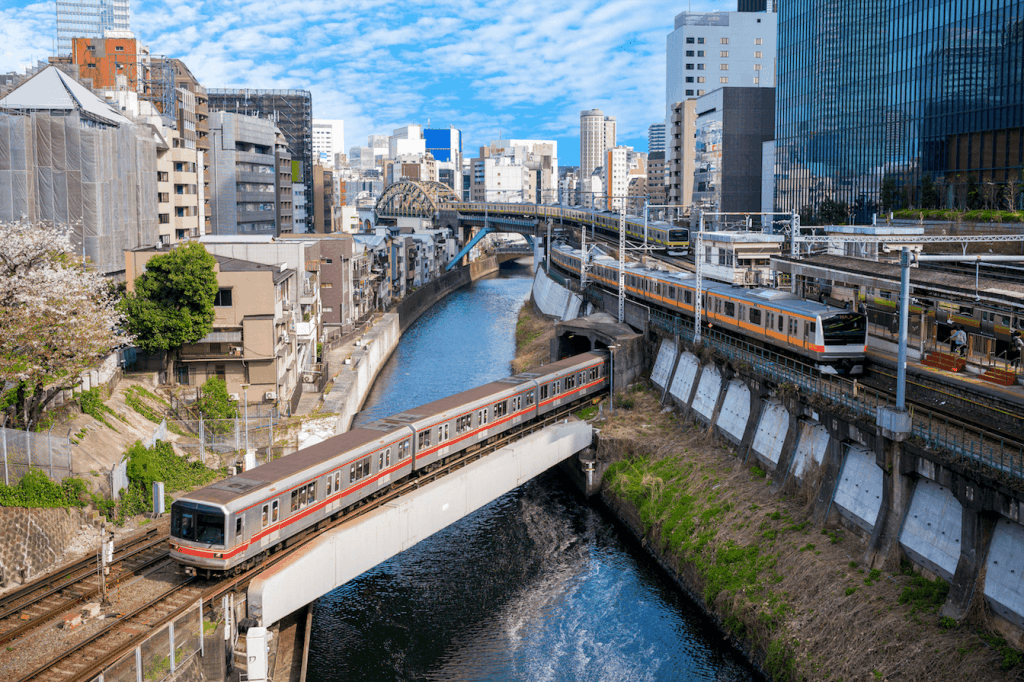 There are many different bus lines in the 23 wards of Tokyo, and many have the same flat rate of ¥210 per adult ticket ($2). The Metro ranges from ¥170-¥320 ($3).
Many people find that buying prepaid passes makes travel much easier. Tokyo offers such a card called PASMO, which allows users to enter the subway by simply tapping the card on the terminal.
What do you enjoy most about living in Tokyo? Is there anything you find strange or unusual?
I enjoy that daily life is stress-free. The great climate and a big number of beautiful parks are also worth mentioning.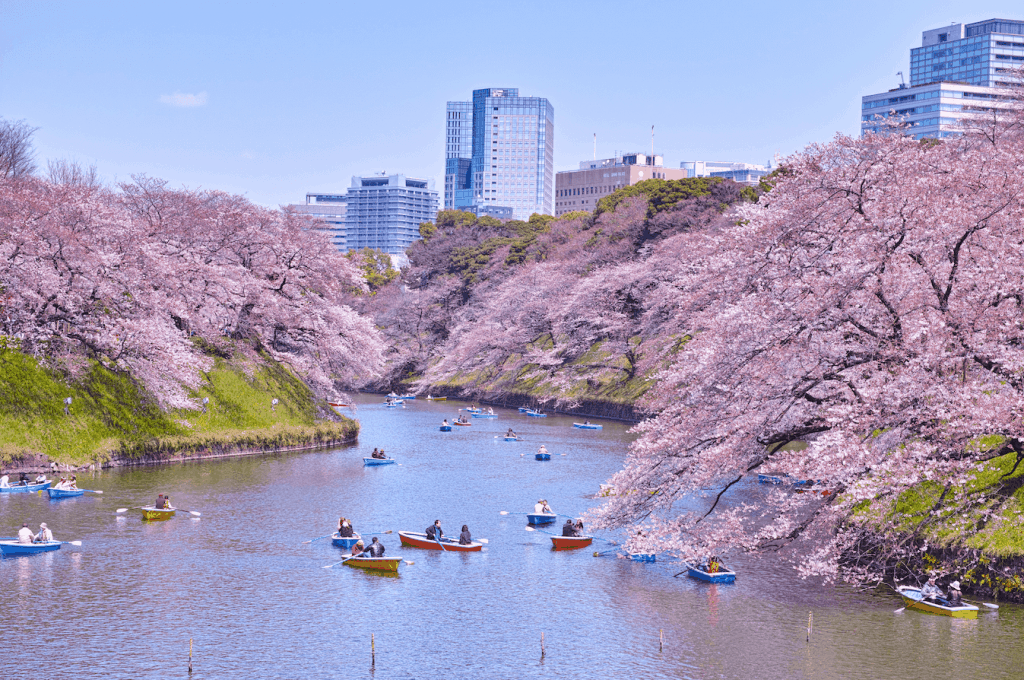 Experiencing earthquakes for the first time was a bit unusual for me. My first experience was fun and a bit scary, but for people who have been living here for some time, it's a usual phenomenon and nothing to be worried about.
NOTE:
Japan boasts four very distinct seasons, which is something many Japanese people take pride in. Despite being a small nation, this island has the luxury of a climate that allows residents and tourists to experience tropical summers and arctic winters. While this will vary depending on where you live, each season has its own distinct traits throughout the year.
In Tokyo, spring and fall are milder in temperature, typically falling in the mid to high 70°F/20°C. Summer in Tokyo is known for being humid, with hot temperatures and sudden rainfall. Tokyo is lucky during winter, with the weather remaining far milder than cities further north. That being said, the capital still experiences plenty of snowfall and low temperatures.
By the way, are you learning Japanese? Or is knowledge of English enough to comfortably live in Tokyo? 
I am learning the local language. Mercari offers in-house classes (called Merclasses) to help staff learn Japanese (or English for Japanese speakers). It's not absolutely necessary to learn Japanese, but it is beneficial, especially if you want to fully integrate into your new country.
Can you tell us a little bit about healthcare in Japan?
In Japan, there is a hybrid system that combines national health insurance with private health insurance. Typically the government will pay up to 70% of medical costs. With your work visa, healthcare is accessible and most places offer health services in English.
Mercari offers complete health and social insurance. In addition to paid leave, when working for Mercari you will receive 10 days of sick leave, 3 additional relaxation days and up to 10 days of caregiving leave (5 paid) per year.
One last question: what makes Tokyo an attractive place for you as a software developer? 
Tokyo is a world-class city, and you can get the best of everything here. Technology here is evolving quite quickly and a lot of technology companies are doing great work. Therefore there are a lot of different opportunities to explore and find the right path for yourself. This is especially the case for game development professionals!
If you made it this far, thanks for reading! Hopefully the story of Rupesh will help you decide whether or not moving to Tokyo for an IT job at Mercari (or another Japanese company) is the right choice for you.