A Senior Full Stack Software Engineer based out London, Nick Jacobs came onboard Yoco in the spring of 2015. Let's deep dive into his life and see what happened once Nick moved to South Africa.
We were in 2013, and I was almost wrapping up 25 years in financial services with a stint at Barclays in London. But, what's next? What was going to be my next move? Since quite a few days, I had been planning about "starting something in Africa." So, without further ado, I put into action my networking skills to come up with something fruitful.
Are you wondering why Africa? Well, the first time I met Rapelang Rabana at a Barclays Africa event in London, my fondness for Africa, especially South Africa grew. She talked about Rekindle, her new venture which is an e-learning based start-up. Once the talk was over, I approached her, and we connected via email and a casual coffee meet up while she was in London. Rapeland was all praises for Cape Town – she talked about the trending start-up scene, the pleasant weather, the amazing people, and how I would fall in love with the city. She strongly advised me to move there.
I took her advice seriously and visited the Mother City in August 2014 for the first time. The moment I reached the city, I was attracted to the people and the city. I soon got back to London, determined to permanently move to Cape Town.
I was introduced to Yoco
During that period, Rapeland introduced me to one of the founders of Yoco, Lungisa Matshoba. She has co-founded Yeigo with Lungisa. Rapelang firmly believed that with my experience in fintech, Lungi (as he is known to most of the people) and I would form a strong team. Our first conversation over the phone in October 2014 was great. But, Yoco had just launched their card machine and app's pilot, and we mutually agreed that we would speak again at the beginning of 2015.
As discussed, Lungi got in touch with me in January 2015. We concluded that I would work as a remote consultant during until I got my visa, and this opportunity would serve as a trial to assess the "fit" between Yoco and I. During this period, I was introduced to Andrew Snowden, who was going to become my manager and Yoco's VP of Engineering. We began working on a project that would bring important components of Yoco's automated onboarding process for new merchants. I was stunned to learn Yoco's vision and the product.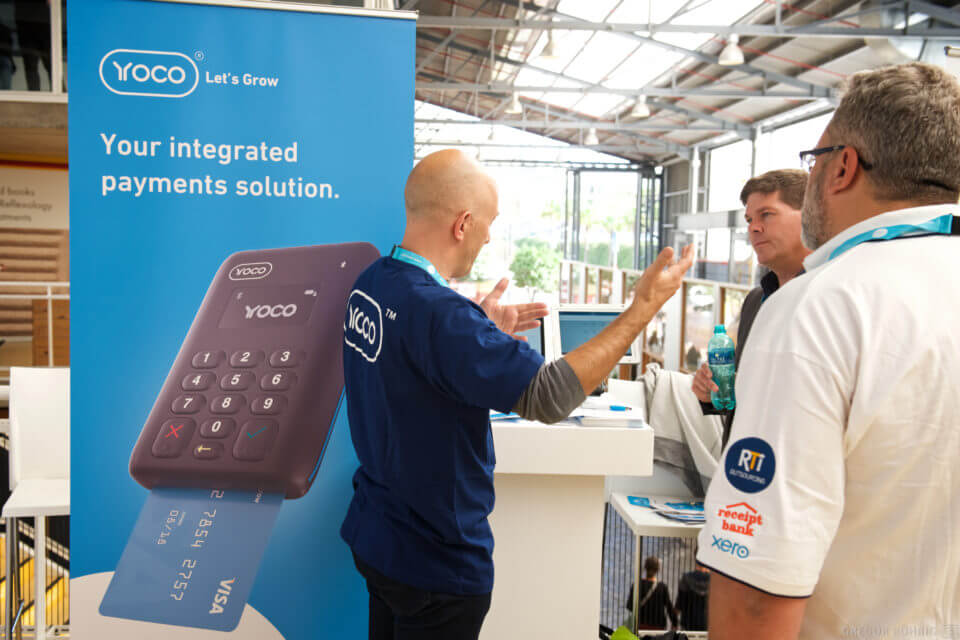 The visa application process
To be honest, the visa process was challenging. One of the most intriguing aspects of relocating to South Africa was that I could sponsor my critical skills visa on my own.
The Critical Skills Work Visa is a work permit issued to applicants who possess exceptional qualifications and skills that are rarely found in South Africa.
I initiated the process in September 2014, and it took almost 6 months to put together all the paperwork.
Background verifications by the police from each country I'd stayed in as an adult, getting my American university degree certified by SAQA, and joining the IITPSA, a professional society in South Africa. There were numerous emails, phone calls, trips to the post office and courier services as I worked with the various agencies in South Africa to get my paperwork approved.
Finally, in March 2015, I was elated to learn that my visa was approved. Nothing could stop me from moving to Cape Town!
*In its drive to attract top talent from around the world, Yoco actively assists its foreign employees in obtaining their critical skills visa.
All set for the big move
I moved to Cape Town by the end of March 2015. I was immediately surrounded by the support and friendliness of my colleagues at Yoco. You won't believe, the Talent Manager fetched me from the airport in the middle of the night and drove me to my hotel. Worn out but enthusiastic, I was all set to begin a new chapter of my life.
Each day came with a new set of challenges. I was attracted to the massive potential of Yoco's vision and the energy of my teammates. In the beginning, I found the work speed to be slow compared to my work life at Barclays, but with the advent of time, I got the hang of how to adjust my priorities and focus on my work so that I could come up with the best possible solution for Yoco's clients.
Three years down the lane…
Last and the most important thing, I have absolutely no regrets about moving to Cape Town and joining Yoco. Trust me; it is a fabulous place to stay, full for warmth, friendly people, and a chance to connect with new people each day. Not to forget – my colleagues, their energy, and friendly attitude. It's been a fantastic journey ever since the day I joined Yoco. Here, I can see the results of my hard work every day, both for my team and Yoco's customers. Yoco provides me with a platform where I can learn, experiment, freely commit mistakes.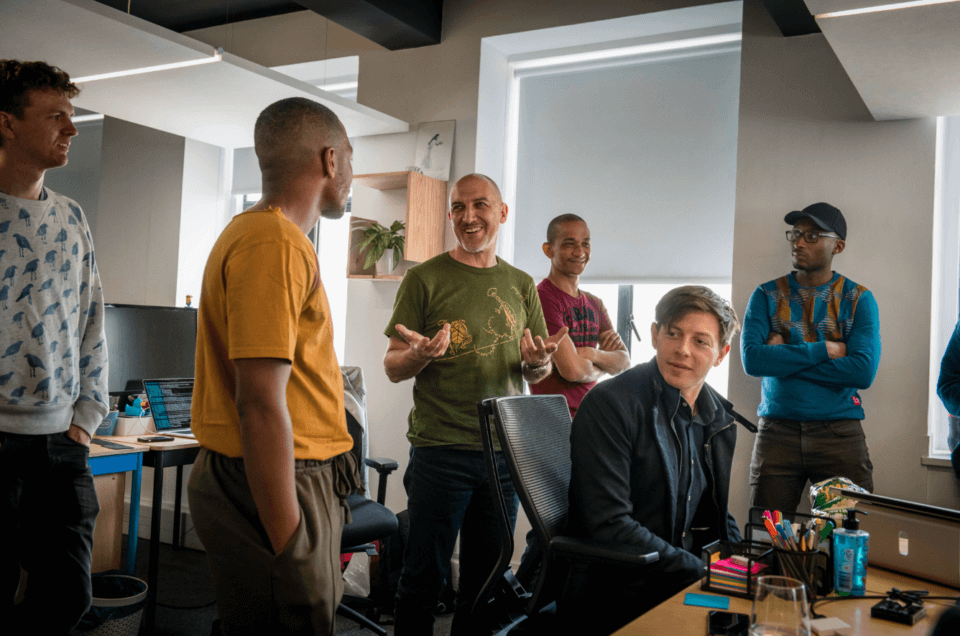 While moving to Cape Town comes with a few challenges, I think that if you talk to anyone who's relocated, you'll come across similar tales. Even after 3 years, I'm glad to call Cape Town my home, and I am sure you will too!
To dive deeper into the life at Yoco, watch its employee video: