This post was originally published by @ejaypcanaria.
It's almost a year now since I flew here in Singapore. It's a bit silly to admit but it was my first trip overseas and my first time to ride a plane, yikes! Actually, I was able to board a plane when I was in kindergarten, but it didn't take off.
It was early January of this year. I packed my bag, went to the airport and ride a plane to Singapore. This is not a vacation nor a business trip. I will be working as a Software Engineer in the Lion City. I joined TradeGecko — an awesome startup founded in this very country. It was a very exciting moment for me.
First thing I need to do is to find a place to stay prior to actually moving here. I did a search at the popular room hunting websites in SG like EasyRoomMate, 99.co, and RoomsDB. I wanted something close to CBD as I don't like a long commute to work. Obviously, the closer the place is to CBD, the more expensive it is. Rent, in general, is very expensive here.
With help from my cousin who has been working here, I was finally able to find a good place through PinoySG. It's just four train stations away from work plus a couple of minutes of walking — not bad.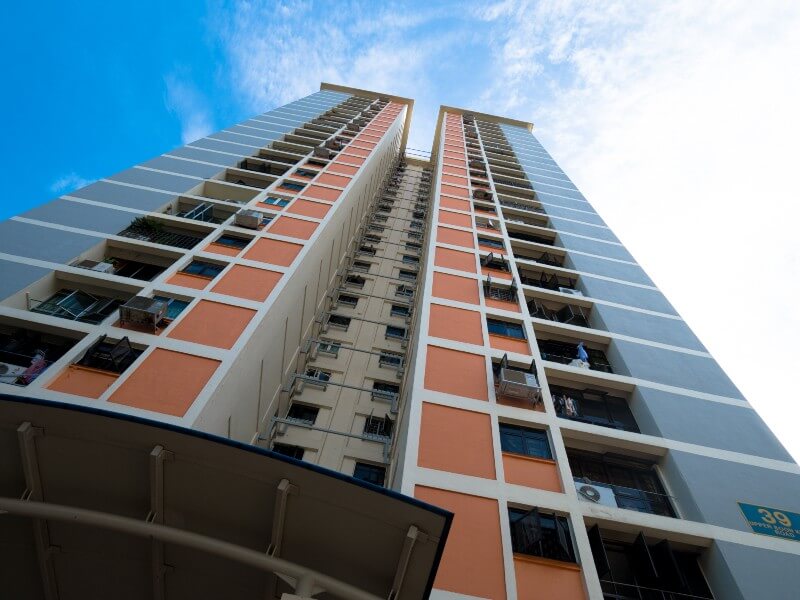 This is where I live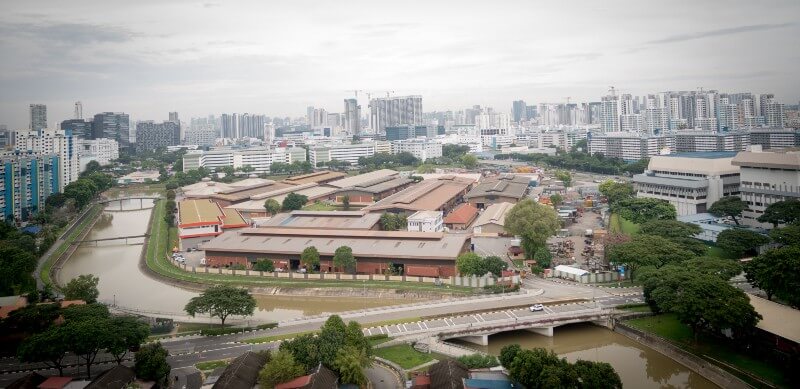 View from my window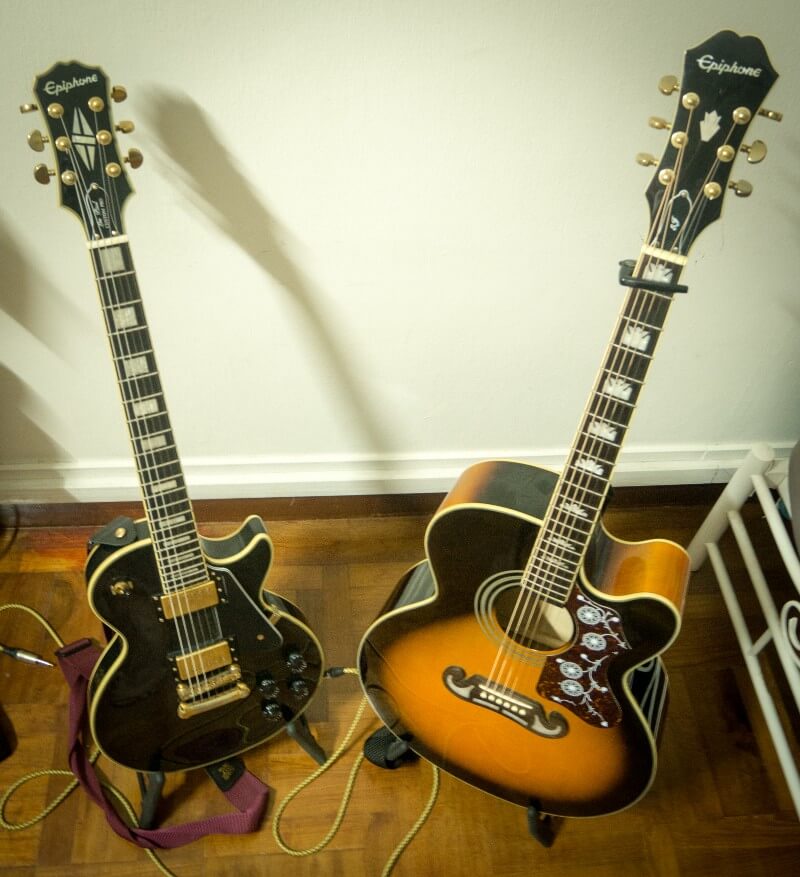 Say hi to my roommates
When I'm not reading or writing (codes) in my room, I'm most probably playing with these guys. Otherwise, I'm out for a gym or a grocery. That is my kind of weekend in here.
Transportation in Singapore is very efficient. Primary transportation is by train, bus or cab. You can almost go everywhere using the train. I think that's the safest and cheapest way to not get lost if you don't have a map or the gothere.sg app.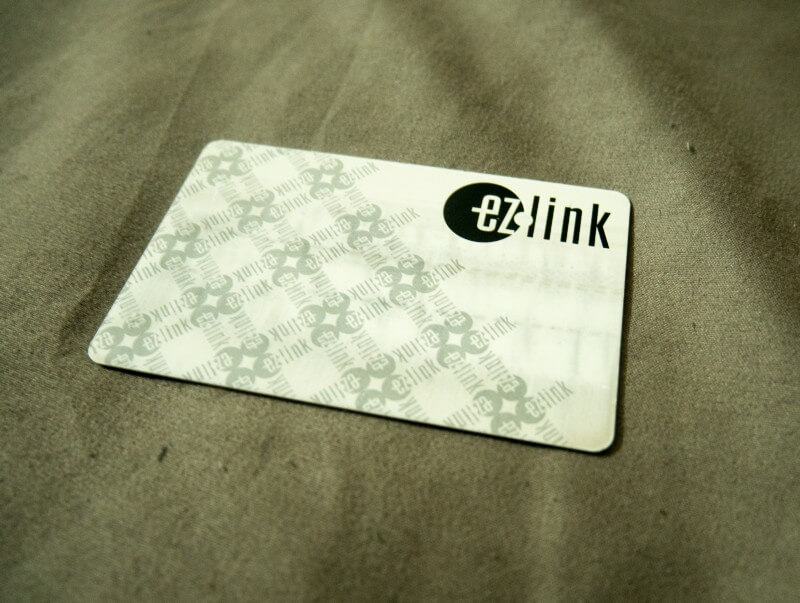 A reloadable card, used for public transportations. You can easily get one at the 711 store
Buses are predictable. You can download an app like MyTransport to know how much time it will take for a certain bus to arrive at a certain bus station. Taxis are everywhere though it's a bit expensive. You can always use GrabTaxi if you need a cab.
The train station near my place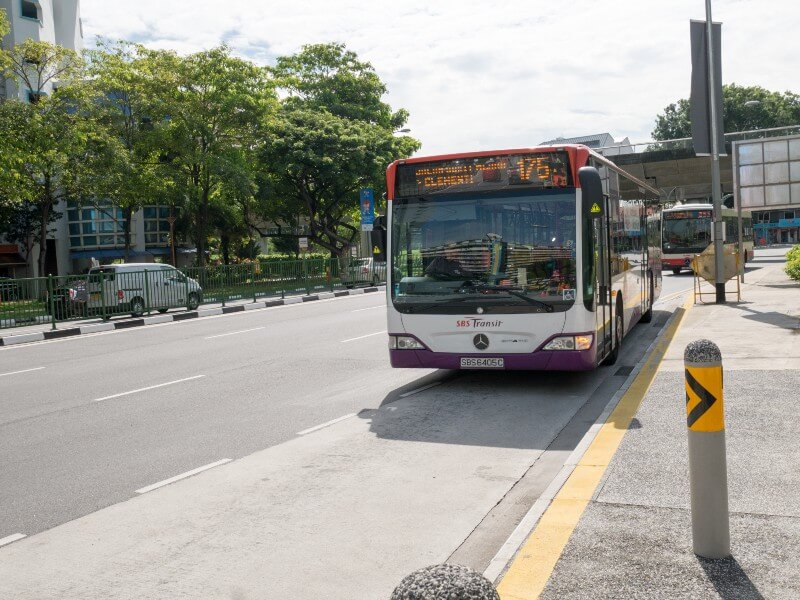 Yup, buses here are Mercedes-Benz
Almost always, you need to walk for at least five mins to get to the train or bus station (at least in my case). This is a tropical country hence you will find your self sweating under the mighty sun. It's a good thing for your health as an exercise, but I kinda miss the Tricycle in the Philippines. It's a cheap and convenient way of replacing the walking part. But no, I don't miss this kind of thing back home: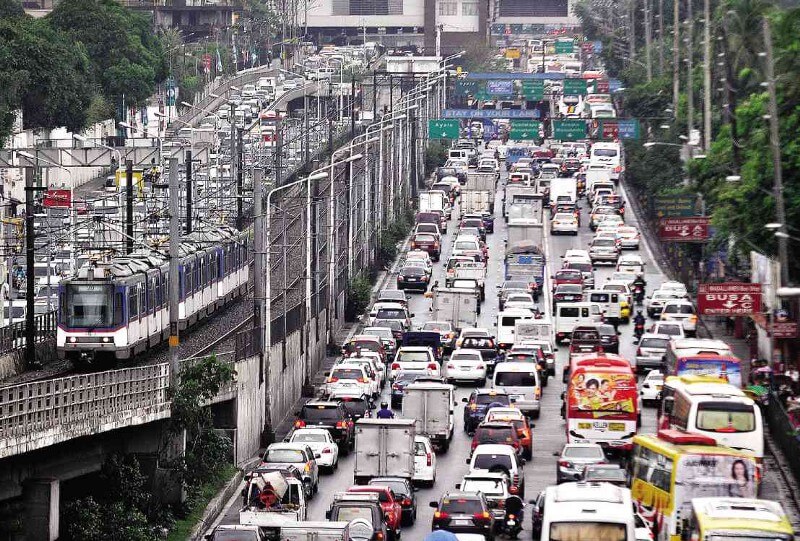 The dreaded EDSA road. Source: newsinfo.inquirer.net
Food is everywhere and from everywhere. From local delights, Indian cuisine, Filipino food, Italian, Mexican you name it — foods from all over the world. You can easily find them here. Most likely, you have a Hawker Centerbeside your building or across the road. So far, my favorite local delight is the ever famous Singapore Chicken Rice.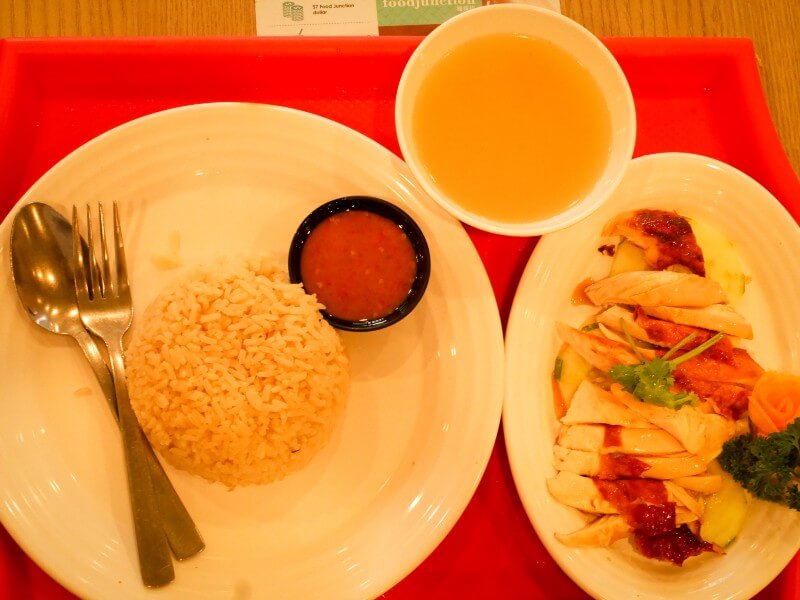 Ironically this is from a food stall called Hong Kong Street
Grocery stores and small shops are easily accessible too. Shopping malls are everywhere — almost always there are malls near or inside the MRT station. Everything is just interconnected. One thing that you will find very expensive here aside from rent are products like alcohol and tobacco. The price is more than double than the usual price in other countries. That for sure will lower your alcohol and cigarette consumptions than usual.
Overall, I would say living in Singapore is easy but expensive. Well, that's a compromise. Almost everything is provided — efficient transportation, good housing, a plethora of food choices, and security. You have peace of mind while walking back home very late at night. There's good diversity as well. It's true that Singapore is a melting pot. It is such an overwhelming experience for me to meet a lot of people from all over the world in one country. It is such a privilege to live here.
The ideal place for me is the one in which it is most natural to live as a foreigner — Italo Calvino