What is it like to live as an expat in Croatia? In this interview, Mackenzie, a passionate communications manager and a very positive, interesting person, shares her experience about living in Zagreb, the capital and the largest city of Croatia. Hopefully her story will be a great source of inspiration to you all. Enjoy the read!

What is your name? 
Mackenzie Schnell.
Where are you from? 
I'm from the USA.
What inspired you to relocate to Croatia? How long have you been here? 
The biggest factor in my decision to move to Croatia was definitely the career opportunity with Oradian. The company is growing quickly in so many ways: expanding in its current markets and entering new markets around the world, building new functionalities in its core banking system, recruiting top talent from the microfinance and fintech industries and creating a unique brand. With this much happening, I knew I would be hard-pressed to find another company that would offer the same amount of learning, number of interesting projects and level of autonomy. 
I was open to relocating in the first place because I had the mentality of, "Why not?" Croatia and Zagreb were enticing as a home base. The city and Oradian offer a lifestyle that, I think, is becoming more and more difficult to find. 
I've been in Croatia for just over one year. 10/10 would recommend.
What is your current role at Oradian? 
Senior Communications Manager.
Outside of work, what are your passions? 
My passions outside of work are oddly similar to what I do at work. In my free time, I am writing screenplays and documentaries about stories that are worth sharing – kind of like what I'm doing from 9am-5pm by documenting Oradian's customer stories, writing case studies and creating testimonial videos about our customers' businesses. 
Besides pressing keys on a keyboard, I also spend a lot of time bicycling, playing sports, wondering what I will make for dinner, traveling and going to random events in Zagreb.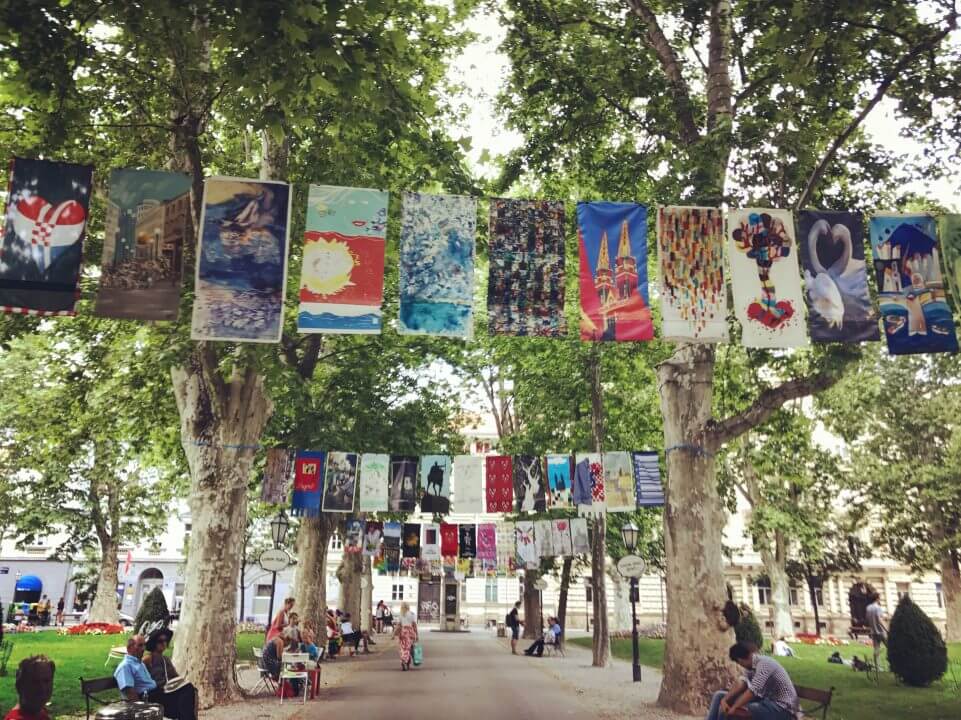 How did you search for a job in Croatia? Any tips for those seeking similar work?  
A) Go through a really laborious process of calling the embassy, hand writing letters to career advisors and researching expat procedures. 
B) Search jobs portals for your industry. I was in the financial inclusion space before joining Oradian and I knew I wanted to stay. I found my job on Microfinance Gateway's job site. 
Honestly, I only know of a few companies in Croatia that are actively hiring expats – and that expats enjoy working at. I have heard many Croatians say that 'typical' Croatian companies aren't great places if you want a dynamic career in a positive atmosphere. 
What was the visa process like? What type of visa did you apply for? 
The visa process was much easier than I expected. Oradian's Operations Team sent the forms that I had to fill out so I only need to know my name, birthday, address, etc. With the Operations Team, I applied for a work permit using the employment contract from Oradian and the temporary 'stay permit' using my housing contract. In total, I only had to go to one of the dreaded Croatian administrative offices three times. 
How long did it take for you to actually move after accepting the job offer? 
One month. I signed the contract and found someone to sublease my apartment at home. I sold most of my stuff on Craigslist and packed everything I wanted to bring in two gigantic suitcases.
Share a few words about the company and your new team
I like that you can be yourself in the office and there's not a lot of stiffness (i.e. people pretending not to be humans). The number of people in my team is four, but it's a growing department. I work with people from Tunisia, South Africa, Slovenia, Cameroon, other Americans, the Philippines, you name it.

What are three things that impressed you the most about Croatia/Zagreb? 
When the sun is shining, the streets are filled with people hanging out and socialising on terraces with coffee, beer, wine and good energy. 
Croatian is useful but not necessary because 9/10 people that I meet speak better English than I do as a native English speaker.
It seems like everyone's grandma is busy making amazing Croatian food and sweets and inviting strangers to their homes to attest that they make the best 'insert traditional food name' here.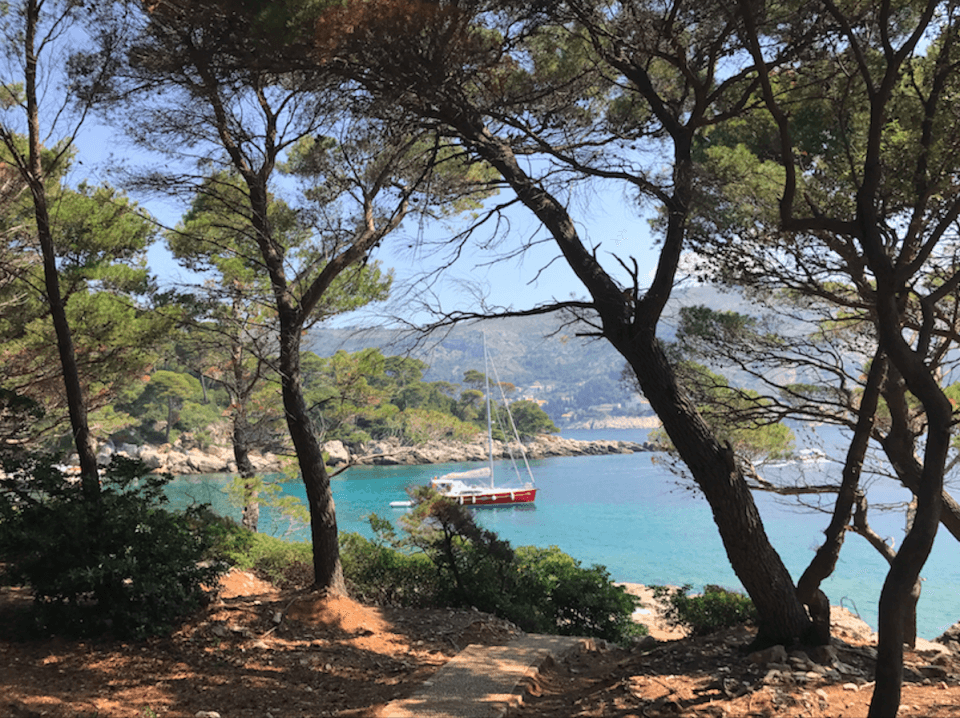 What has been the most helpful thing in adapting to your new home abroad? 
Supportive colleagues that invite you places and send you links for helpful resources.
What's one of the biggest differences between working in Croatia and working in your home country? 
People in Croatia stop working after a certain hour in the day.
According to Number, the average cost of rent for a one-bedroom apartment in the center of Zagreb is €400 + €175 for utilities (electricity, water, etc.). Is that true? 
Seems like a high price for rent to me, or I have low standards for housing. I live 15 minutes from the city center and share my apartment with one roommate. It's EUR 250 for rent + EUR 80 for utilities.
In general, is it hard to find an apartment for rent in Zagreb? Could you name a couple of websites to search on? 
No, it's not hard, especially because it's common for families to own multiple apartments/houses in Croatia and rent their spaces out. It's easy to find someone who knows someone who is looking for a tenant. Or check out this website. 
If you had to define public transport in Zagreb in 2 or 3 words, what would they be? 
Easy, above ground, only four kunas ($0.50 for 30 minutes).
What is the average software developer salary in Croatia? 
Hard to say because it depends a lot on which company they work for. Oradian's developers earn competitive salaries, especially for this part of Europe.
If you could pick one piece of advice to anyone relocating here, what would it be? 
Bring sunglasses :)
Are you looking for the right relocation opportunity? Click here to view software developer jobs currently available.