What is it like to live as an expat in Finland? In this interview, Ekaterina, a skilful marketer and a passionate travel blogger, shares her experience about living in Helsinki. Hopefully her story will be a great source of inspiration to you all. Enjoy the read!

What is your name?
Ekaterina Popova.
Where are you from?
I'm originally from Vyborg, Russia. This town is located near the Russian-Finnish border, just 70 kilometers away from Lappeenranta. I moved to Finland in August 2011 and have been living here since then.
What company do you work for? What is your position?
I've worked at five Finnish companies so far. In 2016, I moved from Lappeenranta to Helsinki and started working as a marketing specialist at an IT company. Last November, I started my own marketing company that offers content and influencer marketing to companies in Finland and the UK.
Outside of work, what are your passions?
Travelling, writing, and helping others are my three biggest passions and I manage to fulfill all of them through my personal blog where I share practical aspects about life in Finland and diverse how-tos for young professionals (especially expats like me), travelers, and sports enthusiasts.
What inspired you to relocate to Finland? How long have you been here?
When I was 14-years-old, my parents decided that I would get my degree in Finland because higher education was free here and this country could give me good career opportunities. That's why they invested money into private English lessons and group Finnish classes. In 2011, I got a study place at Saimaa UAS and moved to Lappeenranta. As of August this year, it will be seven years since I relocated to Finland.
How did you search for a job in Finland? Any tips for those seeking similar work?
I found my first job through TE-toimisto. When I decided to relocate to Helsinki, I used LinkedIn and mol.fi a lot. I wrote a blog post and shared a video on YouTube with tips for those looking for a job. Both can be found here.
What was the visa process like? What type of visa did you apply for?
As a student, I had the study permit (visa B) for three years. After getting a full-time job, I got the work permit first for one year and then for four years. Last year, I got my Finnish citizenship. For me, the visa process was never an issue, and I never had to stay in the country waiting for my new permit. Maybe I got lucky or maybe my documents were always in order — who knows!
What are the best things about living and working in Finland? 
There are many things to be grateful for in Finland: security, beautiful nature, free education, high salaries, a healthy and active lifestyle, positive and friendly people… I've covered all of them in more detail in one of my recent blog posts.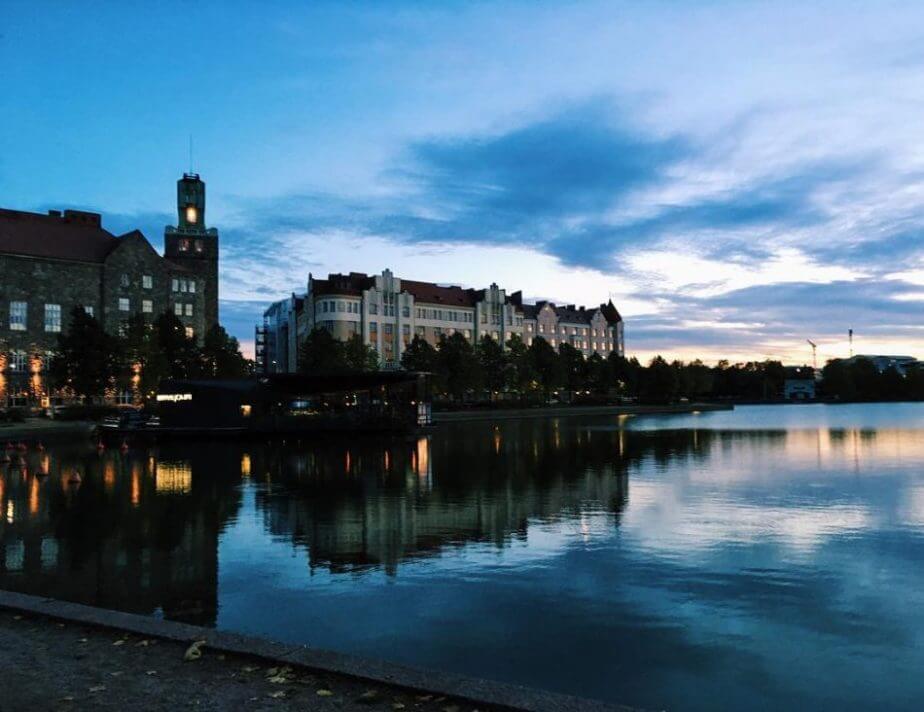 What has been the most helpful thing in adapting to your new home abroad?
I had a basic level in Finnish when I moved here back in 2011, and I can say that Finnish has been the most helpful thing for sure! Besides, I was only 18-years-old when I moved here, so it was easier to adapt because I was wild, young, and free.
Is English enough to comfortably live in Finland?
English is enough to comfortably live in Helsinki, but if you live in a town like Lappeenranta, I recommend you to learn at least some basics.
How do you find life (housing, cost of living) in Helsinki?
Life in Helsinki is more expensive than anywhere else in Finland. I rent a studio of 27 square meters in the city centre for 850 euros (all costs included). In this blog post you can find more detailed information about cost of living in Helsinki with price examples!
In general, is it hard to find an apartment for rent in Helsinki? Could you name a couple of websites to search on?
I'm getting a feeling that I have a blog post for every question you ask! Finding an apartment is not the easiest thing to do, but still possible. Before you start looking for apartments, first decide how long you're planning to rent it. In most cases, you have to stay in the apartment for 6-12 months. Besides, keep in mind that you will also have to pay a deposit that's equal to 1-2 months rent and get some home insurance. Here you can find more tips.
What's the average software developer salary in Finland?
I assume that the average software developer salary is about 3,500 euros.
Share a few words about public transport in Finland. Is it essential to have a car?
In Helsinki, you can easily manage without a car. Public transport goes regularly and takes you from any place A to any place B. Outside Helsinki, you can't live without a car. I got my first car two weeks after moving to Lappeenranta and, believe me, I couldn't manage there without it!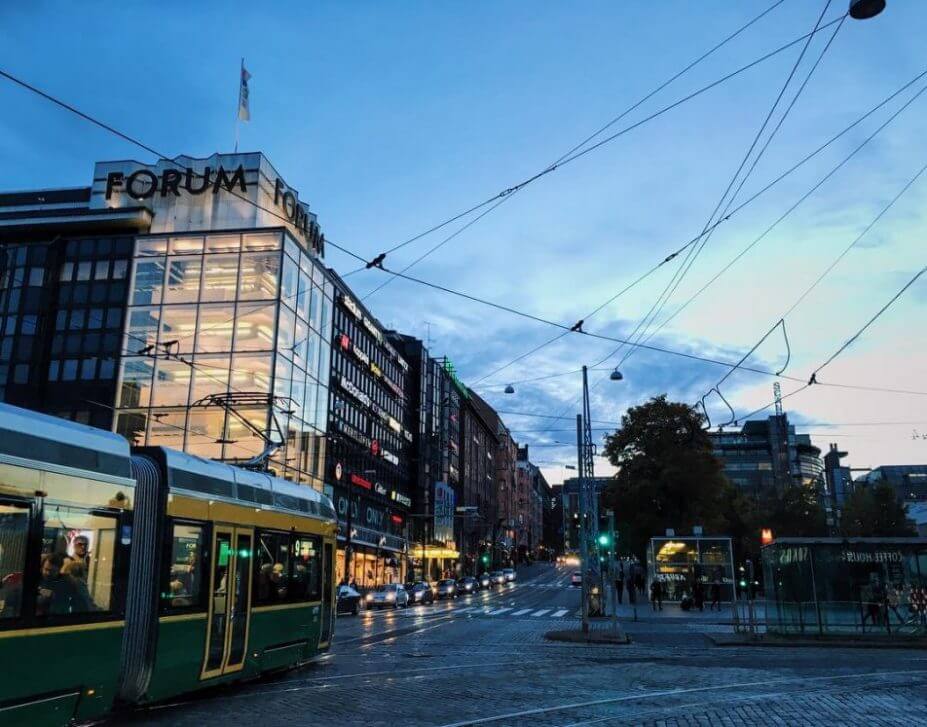 What advice would you give to people who are considering relocating to Finland? Why is it worth moving to Finland?
I can discuss this topic for hours. Tastes differ and different people seek different things in life. Finland is a good country for me. I see more pros than cons in living here and thus I would say that, yes, it's worth moving to Finland. However, other people might have a different opinion on that.
Would you like to move your career abroad too? Click here to view software developer jobs currently available.