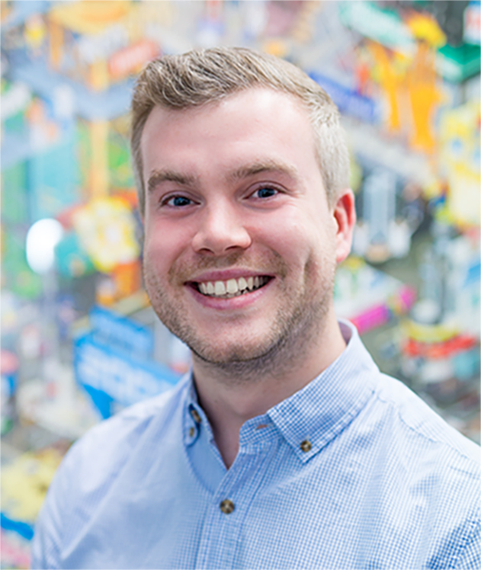 Quick Background
Before moving to Sydney, I had studied Media/Marketing at Nottingham Trent University. After (unsuccessfully) pursuing a career in the Media/Marketing space I decided to relocate to Australia for a while as the global financial crisis hadn't really affected the country and there seemed to be a lot more opportunity here.
How long have you been living in Australia?
In April 2018 I'll have been in Australia for 6 years!
How did you search for a job in Australia? Any tips for those seeking similar work?
Some of the local job boards such as SEEK, Indeed, Gumtree, etc. are a good starting point for more generalist role. However, if you're relocating with an in-demand skill (Software Engineer, Data Scientist, Growth Marketer) I would recommend connecting with local Talent Acquisition Specialists.
What was the visa process like?
I initially applied for a Working Holiday Visa which can be done online. It probably took me about an hour all up, and was approved within 24 hours so it was a great turnaround. From there and once I'd moved, I received sponsorship where I was working and have now obtained permanent residency. The process for me was about five years but that's because I changed around. One pathway you can take is if you're on a 457 visa and you've been working full-time for two years, you should be eligible to apply for permanent residency.
Current laws are that you can apply for permanent citizenship within 12 months from receiving permanent residency. However they're always subjective to change.
How long did it take for you to actually move after accepting the job offer?
When I relocated to Sydney I hadn't secured an actual job yet, however since becoming Head of Talent at finder I've placed people in roles who've relocated from overseas. This has taken, on average, between 3-6 months roughly depending on circumstances. This is where tools like Relocate.me really help to give you a broad overview of what it's like to move and show you the opportunities in the market you're exploring.

Finder Team in Sydney, Australia
If you could travel back in time, would you change anything?
I'd influence the Australian government not to make some of the recent changes to 457 visas locally!
What are the best things about living in Australia?
The people, the culture, the work-life balance, the ever-evolving tech landscape, the weather, the growing economy, the nature, I could go on for ever.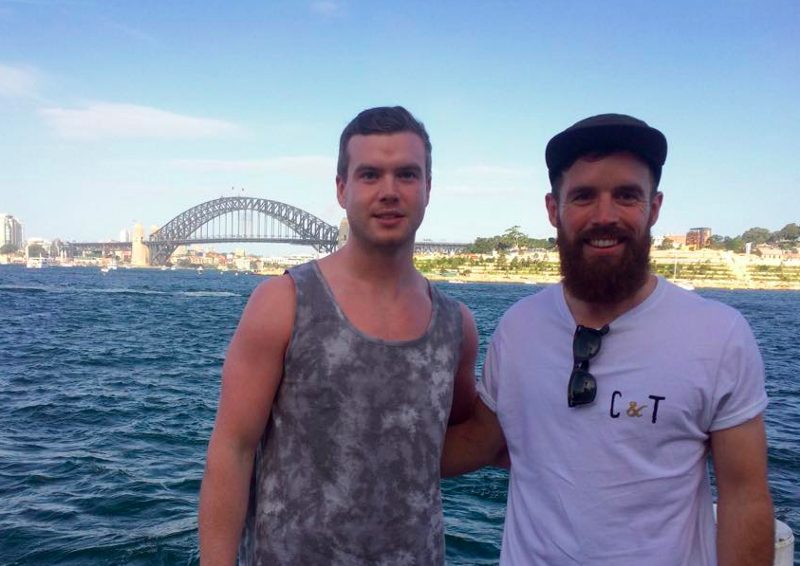 New Year 2016. Sydney, Australia
What have been some of the most challenging moments so far?
In my role as Head of Talent at finder it's challenging to deal with the sheer volume of hires and the incredible amount of growth we are experiencing! We're growing globally so there are new challenges every day which is great.
And the most memorable one?
My engagement in Amsterdam last June ;)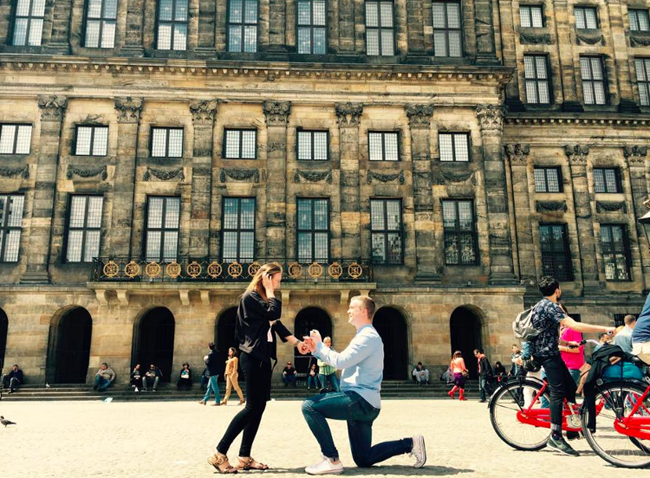 Getting engaged in Amsterdam
According to Numbeo, the average cost of rent for a one-bedroom apartment in downtown Sydney is A$ 2,700. Is it true?
Sydney is a massive city and because of our great public transport system, people don't worry about living too close to the Central Business District (CBD). It's extremely rare for people to live right in the city center, because it's expensive but also because it's not a necessity. Also, who would want to live in the city when you've got the beaches and the coast?!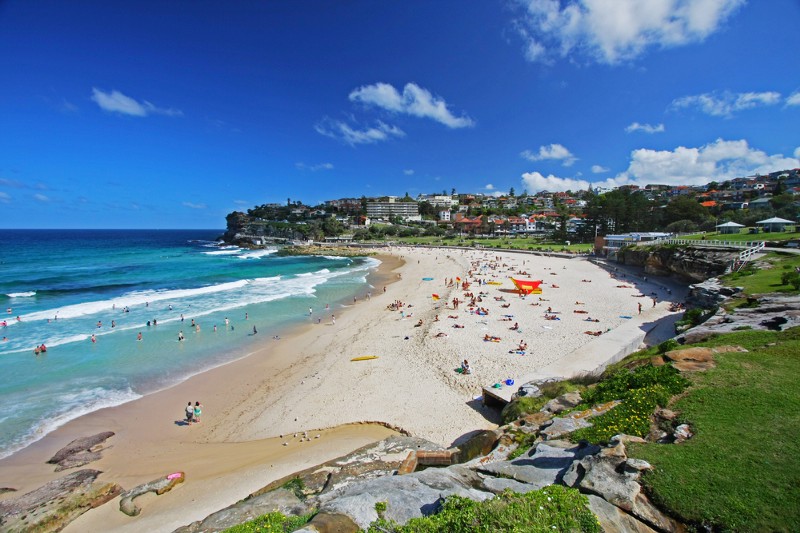 Bronte Beach in Sydney, Australia (Photo: Dan Breckwoldt/Shutterstock)
Housing is great here but buying a property, for example, is fairly tough with the market growth over the past decade.
Can you name a couple of websites that can help in finding an apartment in Australia and Sydney specifically?
Domain and realestate.com.au are two of the most major platforms Aussies use to find properties for rent or for sale, but I know a lot of expats also use Flatmate Finders and find it helpful too.
Cost of living in Sydney compared to your home city
I'm from Birmingham but the most fair comparison is probably between Sydney and London; the cost of living is relatively similar between the two places, especially if you're based quite close to the city. There are so many factors that can influence the costs of food and housing in both places, but it is quite similar. The closer you are to the city center the more expensive it gets.
A few words about public transport in Sydney. Is it essential to have a car?
Public transport here is great, we're currently having a tram-line installed through the town centre of Sydney which will improve these even further. Transportation can be cheap if you want it to be — our Opal card system on public transport (trains, buses and ferries) provides a discount after 8 trips, so that's good. Also everything is pretty interconnected by public transport so there's always a way to get around. Most city workers commute to work by public transport — the traffic can be bad sometimes at peak hour. The upcoming tramline will help with that as well.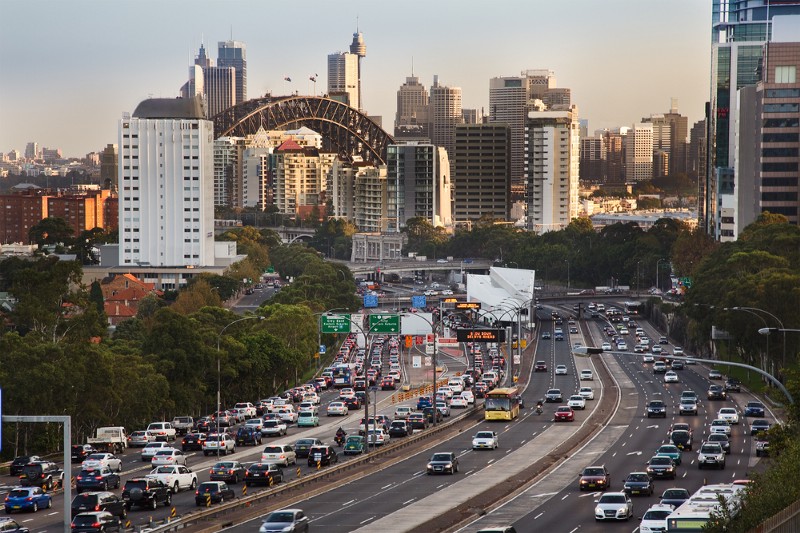 Sydney City Highway (Photo: Taras Vyshnya/Shutterstock)
I'd say you probably can get by without a car but most locals do have one. They're more useful if you're planning on heading away or to the coast.
Do you have any advice for people considering job relocation to Australia?
Do it! The more you know about the country and city you want to move to, the less stressful your relocation will be. I suggest you check out this article to learn more about moving to Australia. Here's another useful link where you can find out more about health insurance, especially OVHC (Overseas Visitors Heath Cover).