What is it like to live as an expat in Denmark? In this interview, Daniel, a software engineer from beautiful and sunny Portugal, shares his experience about living in Vejle, Southern Denmark. Hopefully his story will be a great source of inspiration to you all. Enjoy the read!

What is your name?
Daniel Luis.
Where are you from?
I'm originally from Portugal.
What company do you work for? What is your position?
I'm a Senior Application Developer at LEGO.
Outside of work, what are your passions?
Traveling, sports, and cooking.
What made you decide to relocate to Denmark?
I was looking for a more challenging position in a good company that would also ensure good work-life balance. Denmark is considered the happiest country in the world and it's also known for a great work-life balance, so it was a perfect match.
How long have you been living in Denmark?
Two and a half years now. I moved here in November 2015.
How did you search for a job in Denmark? Any tips for those seeking similar work?
I was suggested for this job, but usually LinkedIn is a good starting point.
How long did it take for you (as an EU citizen) to actually move after accepting the job offer?
Three months.
What are the best things about living and working in Denmark? What impressed you the most?
The work-life balance is great, but there were a few things I didn't know about that made me even more impressed. Things like safety, low crime-rate, cleanliness, and social security make sure you are welcomed.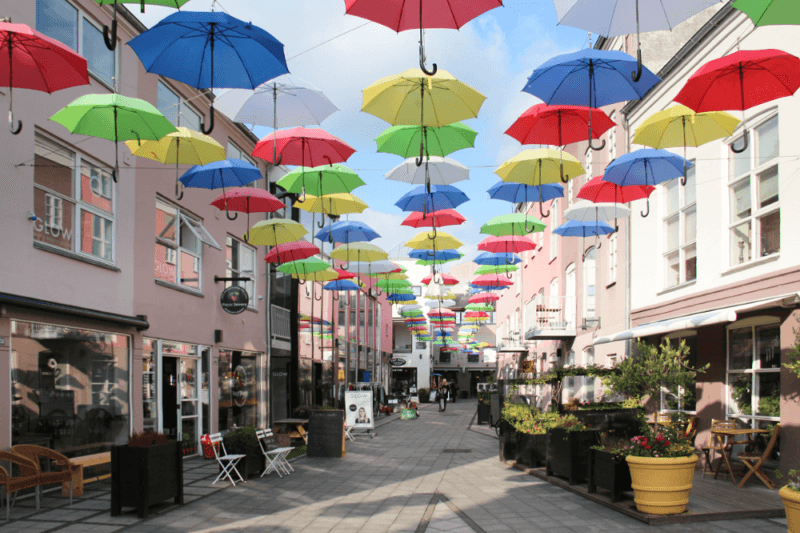 What has been the most helpful thing in adapting to your new home abroad?
Making new friends. Moving alone to a country where you know no one is a big challenge and establishing new friendships is extremely helpful.
What city do you live in? How do you find life (cost of living, housing) there?
I live in Vejle, a town in the southeast of the Jutland Peninsula. Housing is super expensive compared to the pricing of apartments in Portugal. Generally speaking, the cost of living in Vejle is ok and balanced with wages.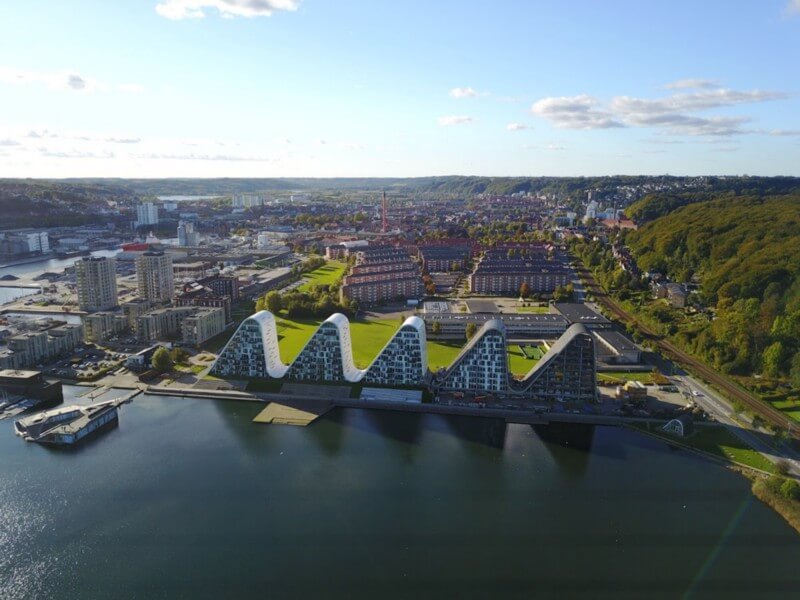 Vejle, Southern Denmark. Image source: Climate-Data.org
According to Numbeo, the average cost of rent for a one-bedroom apartment in downtown Vejle is €700. Is that true?
Yes, the prices shown on Numbeo are quite accurate. For instance, it is possible to rent a 3-room apartment (2 bedrooms + a living room) near the city center for approx. 7,000 kr (~ €900). If it is a 2-room apartment, the prices start at approx. 5000 kr (~ €650).
Can you name a couple of websites that can help in finding an apartment in Denmark?
BoligPortal and LokalBolig are the two popular sites.
If you had to define public transport in Denmark in two words, what would they be?
On-time and reliable. However, a monthly pass is rather expensive.
What is the average software developer salary in Denmark?
That is quite relative, depends on which IT area, experience, where in Denmark, etc… but the union's website usually has this information available so that is the best source.
Do you have any advice for tech people considering relocating to Denmark?
Companies in Denmark represent a great choice for IT people as they offer a great working culture and conditions as well as challenges. You won't feel like an IT guy working in a basement away from the stakeholders. Here, you feel IT and business go hand-in-hand for working towards a goal.
Would you like to move your career abroad too? Click here to view software developer jobs currently available.