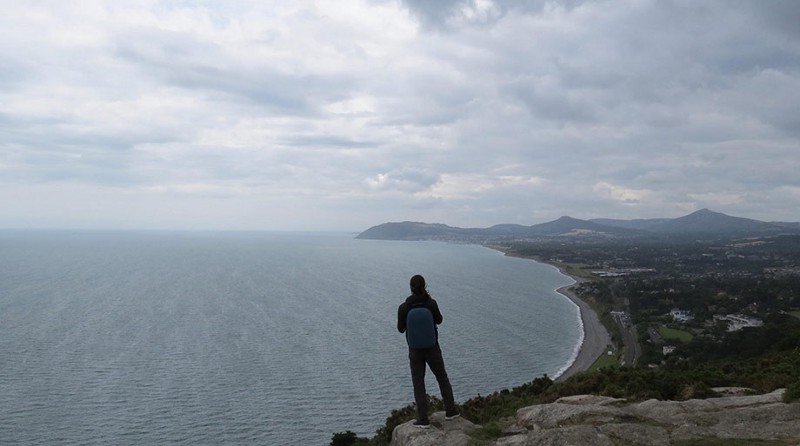 So, the offer to work as an automation engineer in Dublin appeared suddenly. Before, I had rejected all the vacancies for the positions abroad, but this time I started thinking about it as I had always been really interested in Ireland. First of all, it's not trite. Ireland has caught the eye of Ukrainian IT people over the past couple of years. Secondly, it's a beautiful country and I wanted to compare the pictures to reality. Thirdly, I'm keen on Irish music.
Relocation
It took me about two months to relocate:
All the interview stages: with a recruiter, technicians, and the CTO of the company. The recruiters are tenacious and they always keep you informed. The technicians and the management in my case were good as well.
Job offer, signing of the contract. You shouldn't jump at the first offer, you can haggle over some better conditions.
Preparation of work permit documents. There is nothing unusual. I didn't even have to translate the documents about education. If you have experience according to their specialty of more than 5 years, you don't need a certificate of degree.
Waiting for the grant of work permit (the longest period of time, almost a month).
Getting a visa. You should address the Consulate of the Republic of Ireland in Kyiv but the decision is made by the Irish Consulate in Moscow, so they can call you from there to ask for some additional documents (e.g. a CV).
Flight and accommodation to the new country.
Actually, everything was quite easy and no stage caused any real difficulties. However, the Irish visa has a considerable disadvantage — it only enables you to stay in the Republic of Ireland (not the Schengen area, Great Britain, nor even Northern Ireland is available).
Usually, companies provide a relocation bonus and some of them may rent a temporary accommodation to you. However, I had to find accommodations on my own. As soon as I arrived, I rented a room in a more or less good hostel near my work and started to look for an apartment. The real estate rental market had already been overloaded, so I was very lucky to rent a small flat in the city centre that cost €700. Most of my colleagues with their families were charged €1300 for an apartment with two bedrooms. Now, they say it's impossible to find something appropriate that costs less than €1500. Everything that is cheaper attracts loads of potential lessees, sometimes more than 10 people per one showing. Meanwhile, the prices are rising constantly each year. Here you can see relevant advertisements for the area.
The mortgage interest rates are not high at 3-4%. The price of a good two-room apartment or a semi-detached house starts at €200 000. Nowadays, people who want to buy a dwelling are lining up in the streets.
Electricity bills come once every two months and they are between €150 and €300. The cheapest wired Internet is €45. Until 2015, running water had been free but since then it has cost €150 per person per year. It caused massive strikes but the charge hasn't been abolished. People who have gas-heaters pay €100–200 more per month.
Work, salary, and expenses
There are many IT companies in Dublin. There are branches of Google, Facebook, Twitter, Microsoft, IBM, Intel, Ebay, Amazon, and loads of other well-known companies. A lot of them are European Headquarters but all of them include development centers. The last six months of my stay, I was working two floors higher than Twitter and I even ate the cake they presented us for at an office warming party.

According to the work permit system, it's quite hard to change your working place there during the first year or two. To do this before 12 months is possible only if you are discharged and only if you manage to get a work permit for a new company.
After two years, you are able to get a work permit that is not attached to a company and you can choose an employer more freely. All this refers to professions that are 'critical' and, of course, to IT specialists.
IT salaries, even subtracting taxes, are a bit higher than Ukrainian salaries but it is completely leveled by the rent. To make it obvious, let's take three Kyiv seniors, a software engineer, an automation QA, and a manual QA, relocate them to Dublin and see what we get:

All the sums are estimated for people who don't have families. Here you can count more precisely how much money you'll earn every month based on the annual salary. If you are interested in further information about the salaries of different positions, here isthe report.
To conclude on the topic of money, it is estimated that a senior software engineer, after he pays for rent (€1200-1500), public utility payments (€200-400), mobile communication, food, and commute, will have €1500.
By the way, transport is expensive and poorly run:
DART (city electric train). There is only one branch line that goes along the coast through the capital and suburbs. The average trip costs €4.
Luas (tram). It costs about €2 and there are only two branch lines.
Dublin bus (double-decker busses). The advantages include free Wi-Fi and the fact that the front seats on the top floor have a great view. The rest: you have to pay the fare by coins or card and you get the change with cheques. If you pay by card, you have to tell the driver your stop for the correct sum to be withdrawn from your card. However, the drivers often don't know the names of the stops. And, moreover, the traffic turns aside from the timetable.
Taxi. The trip from the airport to the southern part of the centre of Dublin, where I lived, costs about €25 and there is a surcharge for every additional passenger.
Intercity trains are quite comfortable but expensive, you pay about €70 to travel from one edge of the country to another (three hours).
DublinBikes is a chain of city bike stations around the whole centre of Dublin. It's cheap and comfortable (€20 per year). A lot of people use it.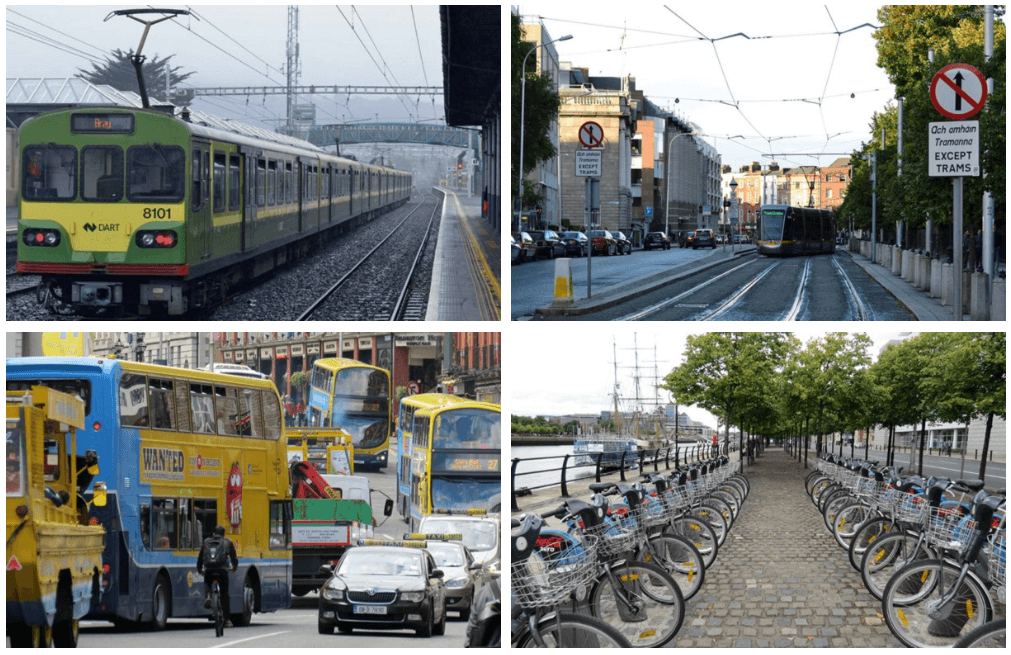 Medical service
I can't tell anything about medical service as I haven't used them. But, according to my colleagues, the problems are the same as in other European countries: general practitioners are low-skilled. Whatever you feel, they offer you some paracetamol.
Weather
Irish weather is known for being bad, but I didn't think that. The temperature during the year is comfortable. On average in winter, it's 5°C above zero and, in summer, it's 17°C above zero. There is neither heat nor freezing cold. It rains more often than in Kyiv but mainly for short periods of time. The grass is green during the whole year and there are even small palm trees. But, there is no spring weather. In April and May when the weather in Kyiv wakes up and everything blossoms, in Dublin, it feels like winter (8°C above zero).
About people
Irish people are quite friendly and cheerful. They treat immigrants well. Perhaps it is because a lot of them in their time have left the country themselves and they know how hard it can be. Among the immigrants, there are a lot of Polish people. People even say that the Polish language is more common than Irish. They try to solve the language problem by learning Gaelic in school, but its popularity is very low.
There aren't many Ukrainians in Ireland, but, as an example, during my stay, three more fellow countrymen joined the company I worked for. Besides, I often dealt with interviews and saw the number of Ukrainian software engineers and QAs' resumes growing.
Now I'll try to answer the main question. I haven't come back because I felt bad there and feel good here. I'd felt good before I went there, when I was there and after I'd returned. Moving there I initially was going to come back in a couple of years. This is the reason. All in all, it was good and useful experience.
If you are really thinking about relocation, my only recommendation is to choose the company thoroughly. If it's not Google, you should read the reviews on Glassdoor and ask questions to the ex-employees on Linkedin. A high level of employee turnover is the main marker that not everything is good within the company. You should always haggle over the salary, based on the average market indices and demand some good relocation bonuses. And, of course, use your imagination in order to see your new life in detail. It'll help you to make the right choice.